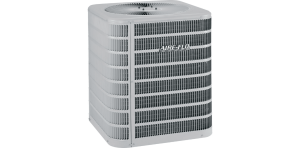 Aire-Flo is an economical brand of HVAC units produced by Lennox. The Aire-Flo product line includes gas furnaces, central air conditioners, and heat pumps designed to fit in your budget and installed in a wide range of homes.
HVAC
Aire-Flo heat pumps and central air conditioners offers 14 SEER units. It meets the federal government's minimum-efficiency standards and are more efficient than many older units. The Aire-Flo's units design gives it a small footprint so that they can be installed easily. Aire-Flo's heat pumps and air conditioners are available in a wide range of capacities. It ranges from 1.5 ton all the way up to 5 ton.  This allowas them to heat and cool homes both large and small.
The compressor in an Aire-Flo design allows it to be quiet and reliable. The units' performance is tested at the factory. Aire-Flo's heat pumps and air conditioners include a precision balanced fan.  This fan helps to direct noise away from your home.
Gas Furnace
Aire-Flo's gas furnaces come in a range of efficiency ratings.  These ratings are from 80% AFUE all the way up to 95% AFUE. Some of Aire-Flo's gas furnaces incorporate advanced features like an ECM variable speed blower motor. The ECM is a two-stage gas valve and a stainless steel secondary heat exchanger. These features can both improve efficiency and enhance comfort.
Like the heat pumps and air conditioners, Aire-Flo's gas furnaces have a compact design. It can be easily installed in many homes. In addition, they in both upflow/horizontal and downflow designs. It makes them even more versatile. They come in a wide range of heating capacities.  This range is from 44,000 to 132,000 Btuh.
Warranty
Aire-Flo stands behind their HVAC units with a five year limited warranty on the compressor and parts. They also have a ten year limited warranty for units that are registered. The Aire-Flo brand from Lennox aims to provide quality and reliability at an economical price.