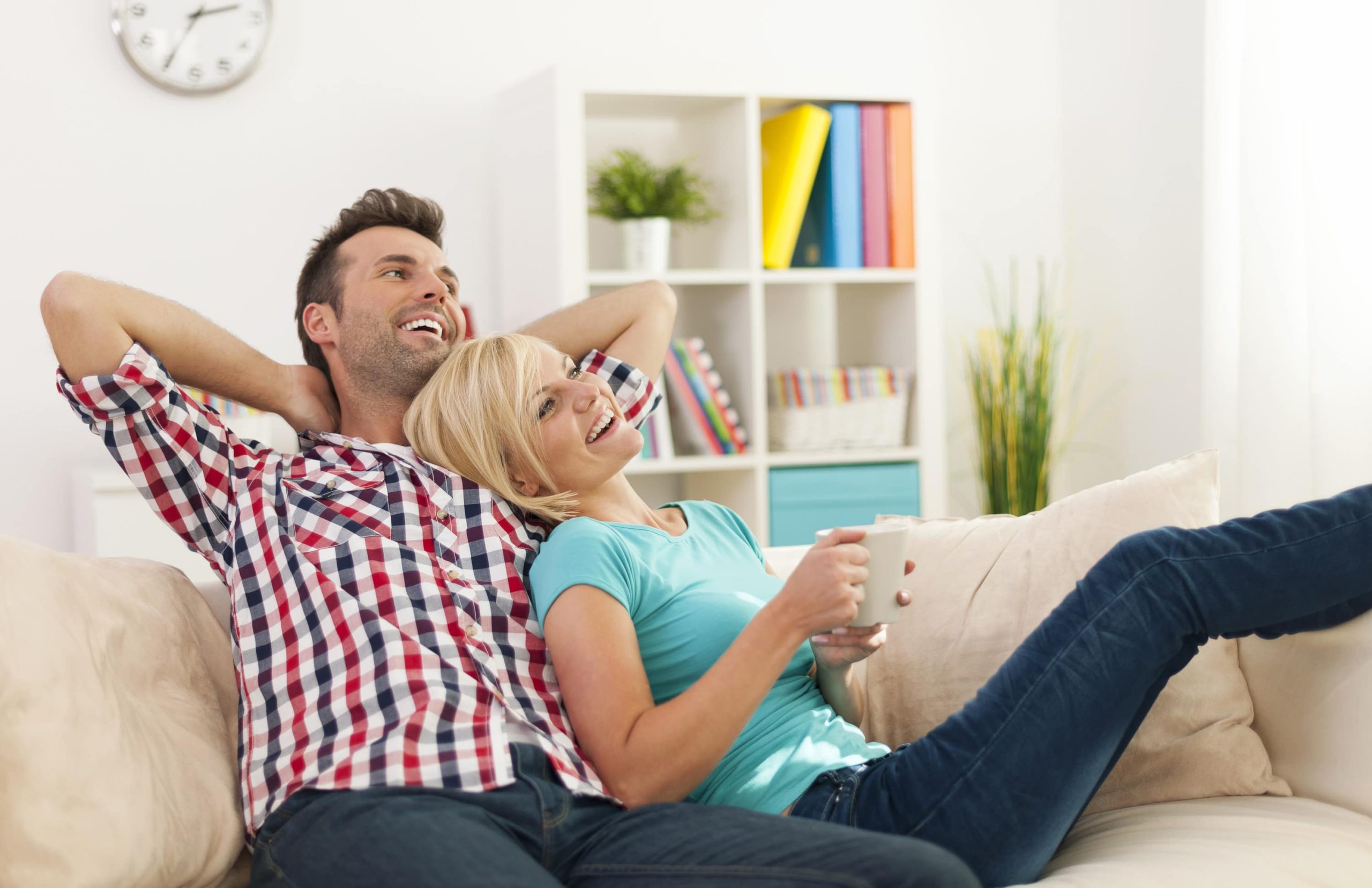 Daikin Ductless Split Systems
Ductless split HVAC systems are becoming increasingly popular today as alternatives or supplements to ducted central heating and air conditioning. Daikin has been manufacturing and installing ductless systems in Europe and Japan for decades. This has made them a global industry leader. Today, Daikin's highly efficient, effective, and convenient ductless systems are keeping homes comfortable across the U.S.
How Do Ductless Systems Work? 
A ductless split system is comprised of three main parts. There is an outside unit, one or more inside units, and refrigerant lines that connect the outside and inside units to each other. Generally, systems described as "mini-split" or "single-zone" have a single indoor unit for each outdoor unit. "Multi-split" or "multi-zone" units have two to eight inside units all connected to one compact outdoor unit.
Of course, ducted split systems have inside and outside units too. But in a ducted system, the inside unit delivers heated and cooled air to rooms through the home's ductwork. In a ductless system the inside unit is mounted directly on the wall or in the ceiling of a room and it blows the conditioned air directly into that room.
The refrigerant lines that connect the inside and outside units can be run through a small hole in the wall.  This hole is around 3 inches in diameter. That makes these systems easy to install in almost any home.
The Advantages of a Ductless System
Ductless split systems have two major advantages.
They save energy because the air doesn't have travel through ducts to get to the rooms that it's supposed to heat or cool.
They allow you to control the heating and cooling of individual rooms or zones, because each inside unit can be controlled separately.
Daikin Single-Zone (Mini-Split) Systems
Daikin's single-zone ductless systems are especially helpful for new additions that lack ductwork and spaces like basements and sunrooms that need supplemental heating or cooling.
Daikin offers a wide range of single-zone systems, including air conditioners that only provide cooling and heat pumps that can heat and cool for year-round comfort.
Depending on the specific model and the size of the unit, Daikin's single-zone systems can heat and/or cool spaces from 250-1600 square feet.
Daikin offers a wide range of options in terms of features and efficiency ratings.
The basic 15 Series Wall Mount heat pump offers up to 15 SEER and 8.2 HSPF efficiency along with great standard features. These features are a quick-warming function and a variable speed

inverter compressor

, all at an affordable price.
Or if you're looking for a very high efficiency unit, Daikin offers the LV Series Wall Mount heat pump with an outstanding SEER rating of up to 24.5 along with up to 12.5 HSPF performance.
LV Series single-zone systems include advanced features such as 3-D Airflow, which combines horizontal and vertical movement to more evenly heat and cool your space.
Another high-tech, comfort-enhancing feature of the LV Series and some other Daikin models is Intelligent Eye technology.
An infrared sensor detects the presence of people in the room and adjusts the direction of the airflow so that it's not blowing directly on them!
You can even set it to automatically turn down the inside unit when the room is unoccupied in order to save energy.
Daikin Multi-Zone (Multi-Split) Systems
Daikin multi-zone systems allow you to heat and cool multiple rooms or zones with just one outside unit. Depending on the system, you can run up to eight indoor units from one outside unit. Daikin's inside units come in a range of styles and options. You can actually mix and match different models of inside units in a single multi-zone system!
Multi-zone systems can be used for additions and supplemental heating/cooling like the single-zone systems are. A multi-zone system can also be used to effectively heat and cool an entire home in place of a central ducted HVAC system. With multi-split zoning, you can increase comfort and save energy by warming and cooling individual rooms as needed.
Daikin offers several models of both outside and inside units for multi-zone systems. Daikin's MXS series multi-split heat pump comes in a range of sizes from 1.5-4 tons and can run 2-8 inside units off of a single compact outside unit. The inside unit styles available include wall-mounted, concealed slim-duct, and ceiling cassette options. This multi-zone system can operate at up to 19.5  SEER and 11.3 HSPF, making it highly efficient.
Like the single-zone systems, Daikin's multi-split heat pump systems include a variable speed compressor with inverter technology. They can also include Intelligent Eye technology (depending on the model) and other great features like Titanium Apatite photocatalytic air purifying filters to help clean the air as it's heated or cooled.
Conclusion
It's easy to see why Daikin's ductless split HVAC systems have been so popular around the world. With the high efficiency and zoning capabilities of Daikin's ductless split systems, you can save energy and make your home more comfortable too.