HVAC & Electrical Service Provider in the Huntsville, AL Area
Experts in residential & commercial AC repair, furnace repair, indoor air quality, & more!
At Conditioned Air Solutions, we're dedicated to the growth, health, and happiness throughout the Madison, Limestone, and Morgan Counties in Alabama. With over two decades of service (and counting) under our belts, we use every skill to keep Huntsville homes and businesses booming. Now, our team of dedicated electricians can help commercial and residential clients keep lights on, fans spinning, and buildings powered—even during blackouts. By following and exceeding the current National Electric Code Standards, our electricians can keep your utility bills low, your appliances humming, and your fixtures glowing warmly all year long.
For single-family homes, multi-family properties, offices, warehouses, and even new construction, we provide ceiling fan installation, light fixture installation, comprehensive electrical repair services, and even whole home generators for consistent operation in the worst of times. With our added Electrical Protection Plan, you can get the ongoing equipment and electrical panel inspections you need to stay safe and up to code. When Huntsville homeowners and business owners need professional electrical services guided by expert electricians, they call Conditioned Air Solutions at (256) 207-5109 or contact us online!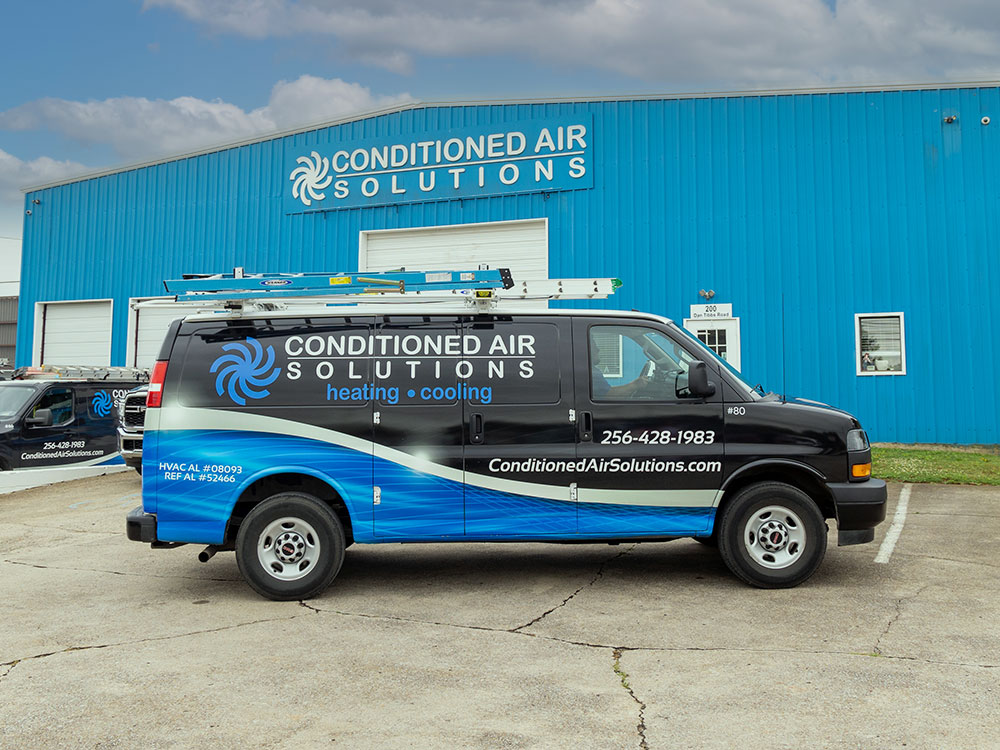 Tell Us How Can We Help You, Huntsville! Call Us!
Don't wait until your AC, furnace, heat pump, or generator fails. Get the maintenance you need today by calling Conditioned Air Solutions!
Serving Homeowners & Business Owners in Madison County, AL, Morgan County, AL & Limestone County, AL
* Indicates required questions
"*" indicates required fields
Commercial HVAC Services, Electrical Services, & More
Vibrant residential communities and prosperous industries combine to keep Huntsville booming. At Conditioned Air Solutions, we're dedicated to supporting our commercial partners throughout Madison & Limestone County. That's why we offer commercial HVAC services, commercial electrical services, and so much more. We're proud to serve a diverse range of commercial and non-profit entities throughout Huntsville, including multi-family properties, hospitals, industrial sites, offices, retail storefronts, houses of worship, schools, and everything in between. Learn more about our commercial services or contact us for prompt and excellent service today!