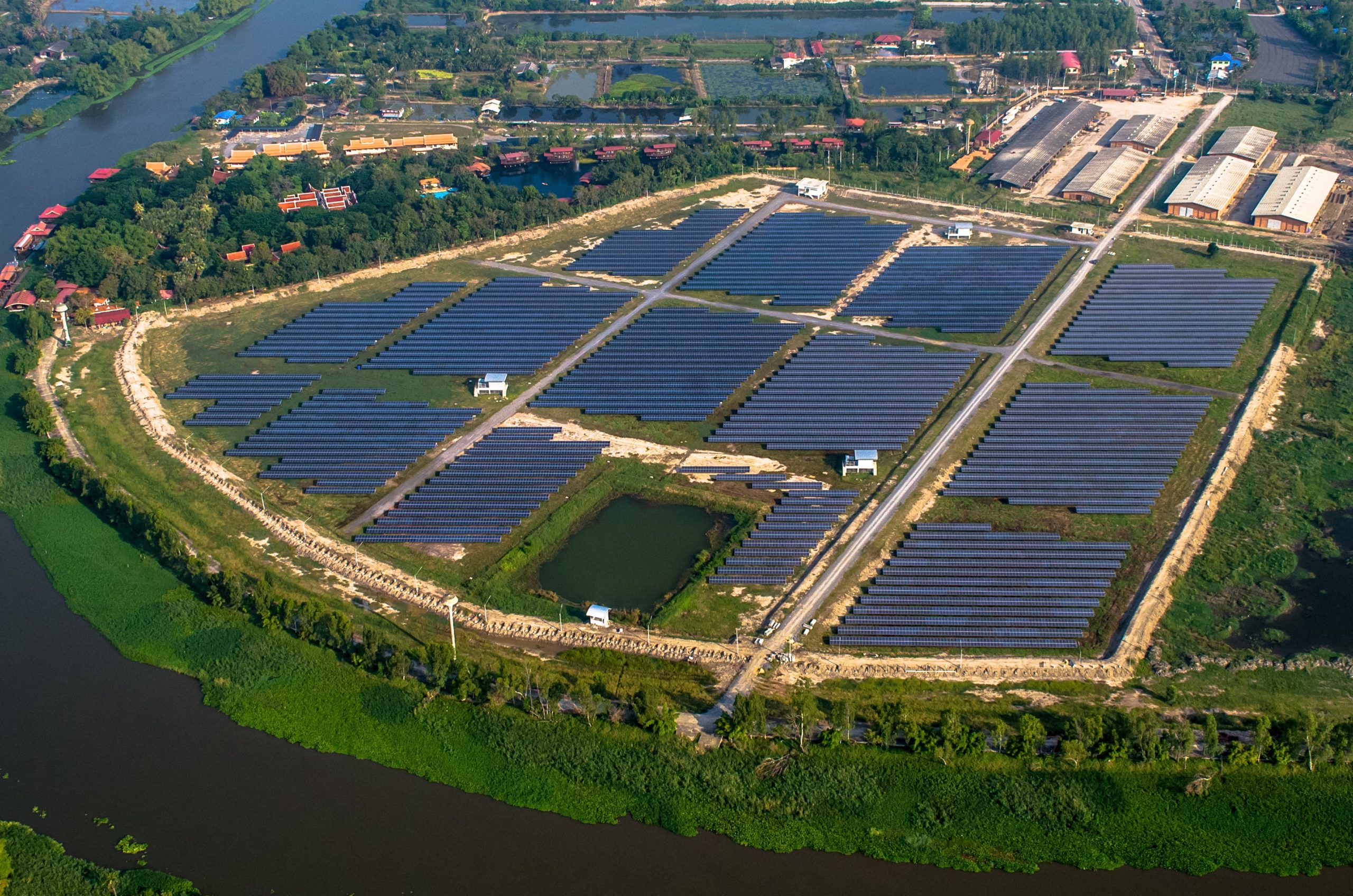 Power Up Your Business With the Energy of the Sun
At the center of our solar system, there's a nuclear fusion reactor that produces more energy than we could ever need. If only we were able to harness it. It's called the Sun, and the good news is that harnessing its essentially endless supply of renewable energy is becoming more and more feasible and cost-effective every day.
Among clean renewable energy sources, solar power is one of the most promising methods for generating cheap and abundant electricity. Photovoltaic solar power used to be prohibitively expensive. Luckily, the costs of solar have dropped significantly in the past decade.
Our Solar Future
In fact, according to the Bloomberg New Energy Finance, the cost of power from utility-scale solar farms in the United States dropped from $1.80 per watt in 2012 down to less than $1 per watt in 2017. That's a nearly 50% decrease in only five years!
They predict that by 2050, wind and solar combined will be used to generate half of the world's electricity. And they expect that the costs of solar will continue to fall. A new solar plant in 2050 will cost 71% less than a new solar plant today.
The NEO 2018 goes on to point out that we're seeing significant decreases in cost today. It is so significant that photovoltaic solar power is "already cheaper than building new large-scale coal and gas plants." As a result over a third of all the new electricity generation added to the United States' grid in 2016 came from solar power. This is according to the Energy News Network.
Thanks to the massive decrease in the cost of solar power, switching to solar is becoming more cost-effective for commercial businesses. Luckily the state of Alabama has the abundant sunlight needed to become a major solar power player. Though, Some state regulations and utility policies have caused Alabama to lag behind other states in the Southeast.
Going Solar in Alabama
Alabama hasn't kept up with the rest of the Southeast in the expansion of solar power. This is in part due to a lack of state government action. Unlike other states, Alabama does not have distributed generation policies or renewable energy standards. The state's vague laws on third-party ownership of solar installations put solar power generation in a grey area legally.
In other words, the folks down in Montgomery simply haven't kept up with the times. The state doesn't have the necessary policies and regulations in place to encourage the development of solar power.
Additionally, solar power has been limited in about two-thirds of the state due to the policies of the utility company that controls the market there. You see, in Alabama, we have two major companies generating power. They are the Tennessee Valley Authority (TVA) and Alabama Power.
Energy Providers
TVA services the northern third of the state—the Tennessee Valley region.  Alabama Power services the rest of the state. Most of the solar power development in Alabama has been in the northern part of the state. This is because TVA has policies that encourage solar installation and use.
Alabama Power, on the other hand, was actually sued in 2018. This was over their policies and rates for residential customers with rooftop solar panels, according to AL.com. Unlike TVA, Alabama Power charges a fixed monthly fee to every customer with solar panels, based on the size of their installation.
Daniel Tait, CEO of Energy Alabama, says that this "onerous fee" is one of the main reasons that more people haven't adopted solar power in the state. Plus, Alabama Power's buyback rate for customers who generate solar power is only 3-4 cents per kWh, compared to TVA's rate of 12 cents per kWh.
Hurdles exist for those wishing to use solar power in Alabama.  Energy Alabama and TVA have both been working to help both commercial and residential customers make the switch to clean, renewable, cost-effective solar energy.
Big Businesses Investing in Alabama and Solar Power
Most recently, TVA's willingness to invest in the development of solar power helped to bring a big new business to the Tennessee Valley. In November 2018, Facebook agreed to build a $750 million data center in Huntsville.
But they wouldn't have done it without renewable energy. You see, Facebook has committed using 100% renewable energy to power all of their data centers and offices by 2020. TVA agreed to build two major new solar farms in North Alabama in order to provide the amount of power needed by Facebook's new data center.
These two solar farms add up to 377 megawatts of new capacity. This nearly doubles the amount of solar power currently being generated or purchased by TVA. Additionally, TVA has signed a similar agreement with Google. This one for a new data center being built on the site of an old coal-fired power plant in Jackson County, Alabama.
These agreements will hopefully lead to even more expansion of solar power in Alabama. This involves the state government and utility companies to work together to make our state even more attractive to businesses interested in using renewable energy.
And as state regulations catch up to the 21st century the costs will continue to decrease. Solar power will become an even more attractive and cost-effective source of energy for all commercial and residential customers. Alabama has over 200 days of sunshine a year. Harnessing the energy of the solar system's mighty fusion reactor just makes dollars and cents!