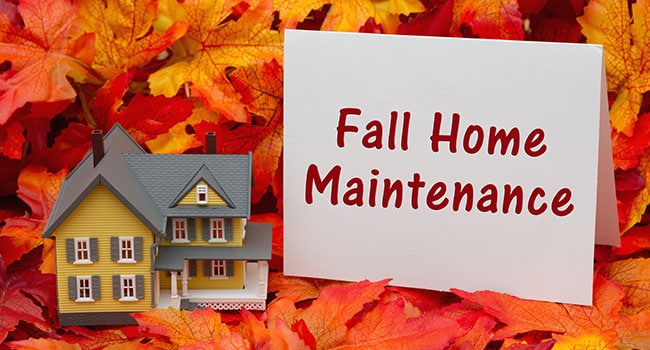 Simple Upgrades to Your HVAC for Autumn
What are some simple upgrade to protect my home and HVAC this Autumn?
Surge Protection for Your HVAC
Here in the Tennessee Valley, we're used to severe weather. Fall and spring, especially, the storms come rolling in, and between the wind and the lightning, we inevitably end up dealing with power outages and downed power lines, and the power surges that go with them. Even worse, sometimes the lightning strikes nearby, causing a particularly massive surge.
Why do I need a Surge Protector for my HVAC?
Although we think of lightning and power outages as the main causes of power surges, it's important to note that smaller fluctuations in the power grid happen much more often. These smaller fluctuations can be caused by routine, everyday occurrences as simple and unavoidable as major appliances turning on and off. While these weaker surges don't have the dramatic effects of a lightning strike, both weak and strong surges can cause damage to the electrical devices in our homes.

Many of us use surge protectors to guard our electronic devices like computers and televisions, but not everyone realizes that HVAC systems need surge protection, too. Without that protection, even very weak, everyday power surges can cause damage to the electrical components of an HVAC, particularly the capacitor. That damage may not be immediately obvious because the system continues to run. However, over time that minor damage can lead to much larger and more expensive problems, even shortening the lifespan of the HVAC unit.

Of course, stronger power surges can cause immediate, major damage such as compressor failure. Damage like this may cost thousands of dollars to repair or may even require replacing the entire system. While no surge protector can save your HVAC from a direct lightning strike, it can do a lot to protect your investment against damage from the more common threats like nearby strikes and surges caused by power outages.

We can't just buy a surge protector for our HVAC at the store and plug it in like we do with our smaller electronic devices, but we can get a professional to install surge protection quickly and easily and for a very low cost compared to the price of making major repairs or replacing the entire system. Surge protection can even be tailored to your needs and budget, protecting specific parts of your HVAC such as the motor, compressor, or electrical components.
So ask yourself–when storms come rolling in, wouldn't you like to know that your HVAC system is protected?
See Also: Protect you HVAC
Air Scrubber Odor Eliminator Upgrade
   I love my dogs. But even I will admit that sometimes, especially on rainy days, the house can get to smelling, well, a little doggy. Other days, it's scents from cooking food that linger, or the pungent reek of someone's sneakers. When I go to other people's houses, sometimes it's the smell of a cat's litterbox I notice, or the particularly difficult to eliminate odor of cigarette smoke. Wouldn't it be nice to get rid of those common household smells, really get rid of them, in a way that actually cleans the air?
An air scrubber odor eliminator that uses cold plasma can do just that. The air scrubbing unit is installed right inside your HVAC so that the cold plasma can mix with the air being circulated through your home. In your home, the cold plasma surrounds and captures those smelly particulates, making them larger so they get caught in your intake filter, and it also destroys pathogens such as viruses, bacteria, and mold spores.
According to Global Plasma Solutions
Cold plasma technology is currently in use in all kinds of businesses that need odor elimination and air purification, from hospitals to casinos and from airports to nail salons.

Users have reported that it decreases odors and even decreased their allergies.

GPS further reports that independent studies found that their technology significantly decreased pathogens including staph, MRSA, and E. coli during laboratory testing.
Now you may be wondering, what is cold plasma anyway? Global Plasma Solutions states that cold plasma is made up of "oppositely charged hydrogen and oxygen ions." These ions occur in nature and "are artificially produced when a sufficiently high voltage is applied to a sharp point." It's the weak electrical charge of these ions that enables them to capture particles and pathogens from the air.
Instead of spraying deodorizers all over your house, trying to cover up those everyday smells, you can have an air scrubbing odor eliminator that uses cold plasma installed in your existing HVAC system. And doesn't that sound healthier and more comfortable for you…and your pets.
See Also: Things that help you breathe easier
High Velocity Return Air Grille Upgrade

You've probably heard a thousand times that it's important to regularly replace your air intake filters. Maybe you already know that one reason it's important to change them out is that when dust and dirt accumulates on the filter, it restricts airflow to your HVAC system. But did you know that a poorly designed return air grille can also restrict that airflow? Replacing a restrictive return air grille with a high velocity grille can improve the airflow to your HVAC system, leading to a more comfortable home and saving you money in the long run.
Increasing airflow can make your home a more pleasant place to be. When air can flow more freely through the return, it leads to increased circulation throughout your house.

Better circulation means cleaner air because, instead of stagnating, more of the air in your home is being pulled through that nice new air filter you just replaced.

Better circulation also leads to faster cooling or heating, depending on the season. Air can be more quickly moved through the system and pushed out through the vents. No more sweating as you wait for that tiny trickle of chilled air to cool down your entire house!

Upgrading to a high velocity return grille can help your HVAC system to run more efficiently and save you money. When air intake is restricted, the fan has to work harder to move air through the ducts. In extreme cases, this can actually cause the motor to burn out. And if enough air isn't moving over the evaporator coil, condensation can accumulate and literally freeze your air conditioner.

Repairing those issues costs money, but even if a poorly designed grille doesn't restrict airflow enough to cause major problems, it could still be increasing your utility bills by making your HVAC run less efficiently. When the blower fan works harder to move air through the ducts, that uses more electricity. And as we all know, electricity isn't free!

Upgrading to a high velocity return grille will help to ensure that your HVAC isn't working any harder than absolutely necessary, which can extend the life of the unit as well as saving you money on those monthly bills. And on top of that, it can make your home's air cleaner and the temperature more comfortable. Upgrading your return grille in addition to regularly replacing your air intake filters can help your home to be as clean, comfortable, and energy-efficient as it can be.
Germicidal UV Lights Upgrade
Here in the Tennessee Valley it seems like most days the weather is either hot and humid or cool and rainy. Either way, it's damp, and that means we've always got to watch out for organic growth. 
Did you know that organic growth could also be coming into your house from your air conditioning unit?
Upgrading your HVAC with a germicidal UV light can kill that organic growth before it ever has a chance to invade your home.
Inside of your air conditioner, organic growth can thrive in the dark, moist, cool environment of the cooling coils. As the organic growth grows on the coils, it decreases their efficiency, and if it grows too much, it can even decrease your air conditioner's airflow. Eventually the coils will have to be cleaned and that can be expensive. So preventing the organic growth from growing in the first place by installing a UV light saves money and keeps your AC operating at peak efficiency.
But what may be even more important is that preventing organic growth from growing in your AC also helps to prevent organic growth blowing into your house whenever the AC runs! Organic growth can cause a range of health problems, especially in children, senior citizens, and people who have asthma. According to the CDC, those sensitive to organic growth can experience symptoms such as "nasal stuffiness, throat irritation, coughing, wheezing" and eye or skin irritation as well. A study by the Institute of Medicine found that exposure to organic growth can also cause asthma symptoms in those who have asthma.Organic growth can even affect your pets. According to vetinfo.com, dogs with mold allergies frequently develop skin irritation. They'll scratch constantly, chew themselves raw, and develop bald, scaly patches. They can also suffer from the same respiratory symptoms that people get, as well as chronic ear infections.
UV lights have long been used in facilities such as hospitals, water treatment plants, and manufacturing clean rooms to kill off organic growth and bacteria. Now you can use this same technology at home to improve your air conditioner's efficiency as well as your family's health and comfort. Your kids—and dogs—will thank you!
Carbon Monoxide Detectors
Things to Know About Upgrading Your Carbon Monoxide Detectors and Basic Maintenance
When was the last time you checked the batteries in your home's carbon monoxide detectors? In this busy world, it can be hard to remember things like checking batteries every three months, even though working carbon monoxide detectors are extremely important safety devices in any home that uses gas appliances, whether for home heating, water heating, or cooking.
Carbon monoxide is known as the "Invisible Killer" for good reason. It's odorless, tasteless, colorless, and according to the CDC, it kills more than 150 Americans every year in addition to the thousands that it sends to the hospital. The early symptoms of carbon monoxide poisoning can easily be mistaken for an illness like the flu, and the later symptoms include mental confusion and unconsciousness, which means that many people don't even realize they're being poisoned until it's too late.

You can help protect yourself and your family from this threat by upgrading your carbon monoxide detectors from the old battery-operated models to a new Carrier carbon monoxide detector. The Carrier detector uses electrochemical sensors to measure the carbon monoxide in your home's air every fifteen seconds and digitally displays the results. If the level is unsafe, it sounds an 85 decibel alarm to let you know.

But what makes the Carrier detector truly an upgrade is that it plugs directly into a standard electrical outlet. That means you don't have to worry about checking and changing the batteries. As long as your home has power, so does your Carrier carbon monoxide detector. And when the power goes out, you can have confidence that your Carrier detector is still standing guard thanks to the rechargeable back-up battery, which never needs to be replaced.
Upgrade your carbon monoxide detectors to a new Carrier detector today, and you'll never again have to wonder…when did I last check those batteries?
Protecting your home is very important. Simple upgrades can make a huge difference.