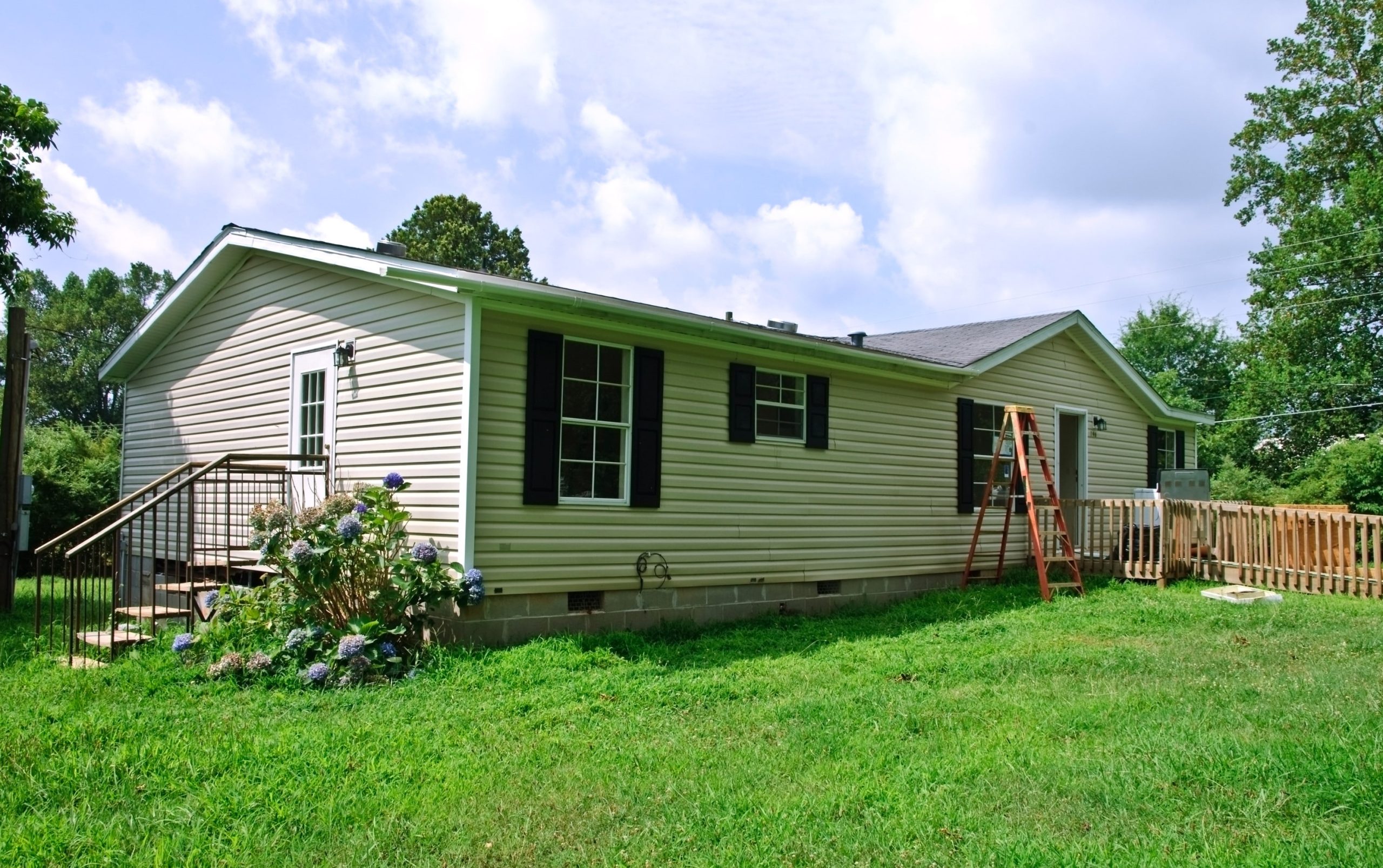 HVAC Systems for Manufactured and Mobile Homes
In the United States today, there are over 10 million occupied manufactured and mobile homes. In fact, they make up about 8% of all the housing in our country. Heating and cooling these homes usually isn't that much different from heating and cooling site-built homes. It can pose some special challenges.
Let's start by talking about what a manufactured or mobile home is. They were originally known as mobile homes or trailers. Houses built in factories and transported to their homesite got rebranded as "manufactured homes" in 1976. This was when the federal government's Department of Housing and Urban Development (HUD) established a strict code of standards for their construction.
So technically, older pre-1976 homes are mobile homes and newer homes built to the HUD standards are manufactured homes. But in everyday use, the two terms really mean the same thing. We'll just refer to all of them as manufactured homes for the rest of this article.
Things to Consider
Manufactured homes come in singlewide and doublewide styles, and in a wide range of sizes and floorplans. Most of them have ductwork that can be connected to a central HVAC system, but some do not.
Some manufactured homes have cabinet space set aside for an indoor HVAC unit, while others do not. Particularly with smaller manufactured homes, extra interior space can be hard to find.
Another issue with manufactured homes is energy efficiency. Today's manufactured homes are much more efficient than those from past decades. Keep in mind that manufactured homes are generally still significantly less energy-efficient than site-built homes. However, it is possible to buy manufactured homes that are Energy Star certified.
The ductwork and interior space situations play a big role in determining what type of HVAC system will work best in a particular manufactured home. The energy-efficiency of the home will affect your heating and cooling costs over time.
Some manufactured homes have ductwork but without dedicated interior space for an HVAC unit. A packaged system is often the best choice in this situation. A packaged HVAC unit is a single cabinet that sits next to the home.
Which HVAC is Best For Your Needs?
A packaged unit can be a heat pump that provides both heating and cooling. If you prefer gas heat, you can get a "gas pack," which is a unit that contains both a gas furnace and an air conditioner. Either way, the entire unit sits outside of the home, connected to the ductwork.
Some manufactured homes have ductwork plus an interior cabinet or other space designed to hold an interior furnace or the inside unit of a heat pump. In this case, the homeowner can choose a split-system heat pump to provide heating and cooling. Or they can use a furnace paired with a split-system air conditioner.
Some HVAC brands, like Coleman, actually produce gas and electric furnaces, heat pumps, and air conditioners specifically designed for manufactured homes. These units are built to fit into a smaller footprint than standard units. They take up even less of that valuable space.
For instance, Coleman's electric furnace for manufactured housing requires zero clearance. This allows it to fit in much smaller spaces. And their MG9S series gas furnace achieves 95% AFUE efficiency in a 33" compact cabinet, proving good things do come in small packages!
How Ductwork Works for You
While most manufactured homes have ductwork, some do not—particularly some of the older models. Traditionally, many homeowners have solved this problem by using window units.
But window units tend to be noisy and significantly less energy-efficient than other options. Plus, most window units only provide air conditioning, not heat.
A more modern and efficient solution to this problem is to use a ductless mini-split or multi-split system, like those produced by Daikin and Mitsubishi. Ductless split systems connect a compact outside unit to one or more small indoor air handlers.
Each indoor air handler is mounted on a wall and individually controlled. This allows the homeowner to zone their heating and cooling. These ductless split systems are generally much more efficient than ducted central heating and air. They are also much quieter than window units.
And it's much easier to install a ductless split system than it is to add ductwork to a manufactured home that doesn't have it. The individual ductless split system units can be expensive, but the greatly increased efficiency could save you money in the long-run.
That's especially true in manufactured homes that are less energy-efficient. The less insulated and airtight the home is, the more important it is to have an energy-efficient heating and cooling system.
In Conclusion
Whatever type of HVAC system you choose for your manufactured home, it's important to make sure that it's sized correctly. This is not in terms of space, but in terms of heating and cooling power. Some manufactured homes contain a data plate that will tell you what size unit is recommended for the home.
The US Department of Energy also produces guidelines for HVAC sizing in manufactured homes. This is based on the size of the home as well as the climate. Although these guidelines generally only apply to homes built after 1994.
Whenever your manufactured or mobile home was built, our Comfort Consultants can help you. They can determine what type and size of HVAC will work best for you and your home.  You can be comfortable and energy efficient today—and down the road.