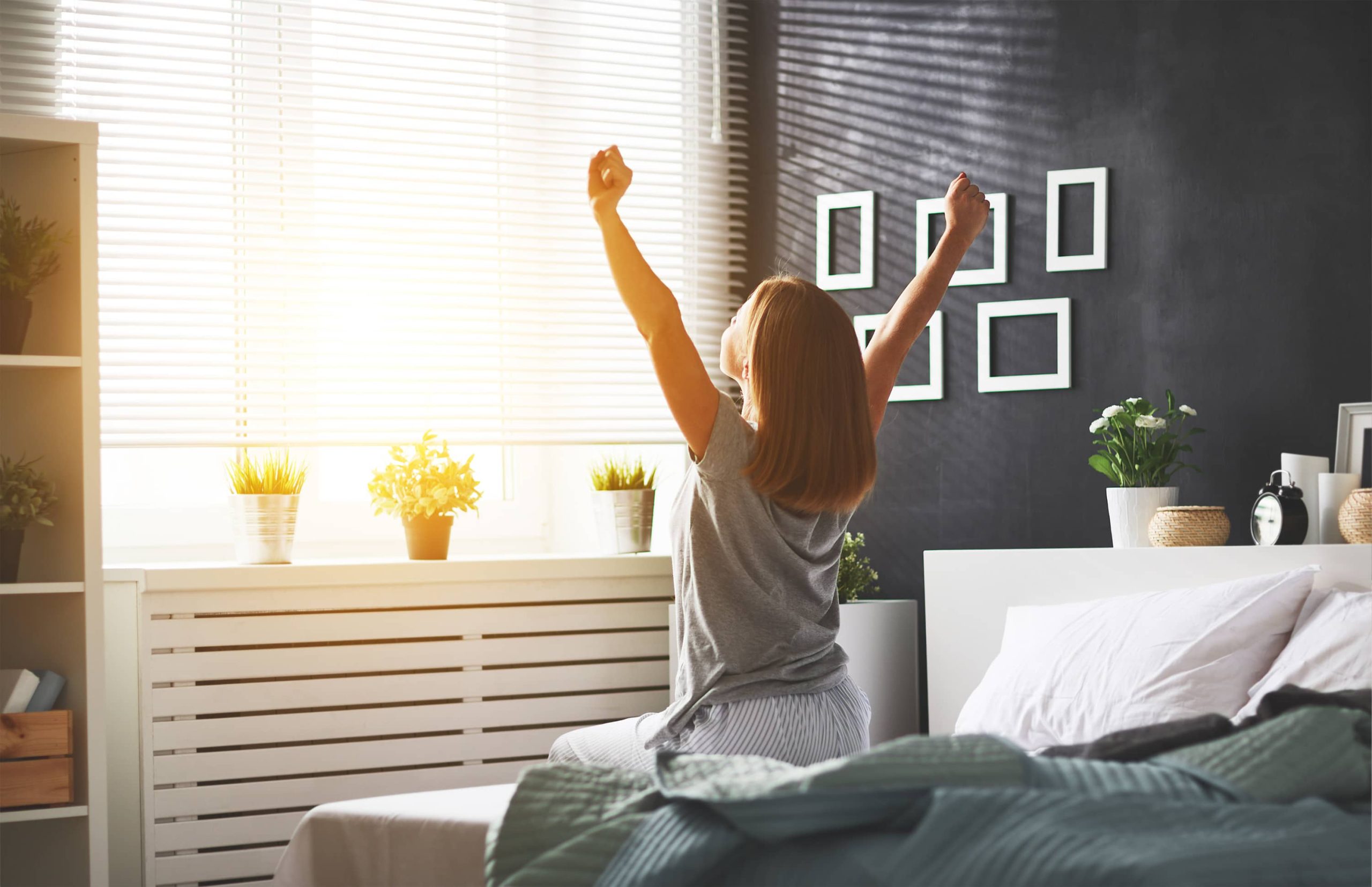 Autumn is Just Around the Corner – Cool Tips
Here in the Tennessee Valley we are known for our warm autumns and mild winters. Even now, you may have already slept a night with your windows open. You may have even propped your front door for a cool breeze one afternoon. In the coming weeks, there is often a great difference in the temperature highs and lows from day to day. This prevents us from turning off our HVAC completely. You will eventually need to turn on your heat just in the evenings. There are pros and cons to leaving your HVAC off, but when is the best time to do it?
Sleeping with Windows Open
Sleeping with your windows open is the best part of this time of year. To maximize the breeze in your home, make sure your windows are open on as many sides and levels of your home that you can manage. Turning off the air conditioners and leaving just the windows in your room cracked can actually end up making your home warmer in the evenings. The air will have nowhere to flow and will stay stagnant.
If you plan to use mother nature to your advantage and open your window, make sure to open another across the house to increase air flow. Windows don't have to be opened all the way, either. Just cracking a couple inches will create a pleasant breeze throughout the day or night. Keep in mind, shutting interior doors will block the air flow. The more windows and interior doors open, the better breeze you can expect.
Your HVAC Regulates Humidity
Your HVAC not only heats and cools your home, but it also keeps the humidity at a controlled level. Without this you may begin noticing unpleasant odors and eventually mold. Mosquitos and pests will also find the interior of your home more comfortable.
Just by circulating the air in your house you can help fix these problems. Consider using your house fan on the days you want to let the fresh air inside. If you have a basement, this can also direct the cooler air from downstairs to the upstairs rooms without turning on the air conditioner.
Air Quality
If you are lucky enough to live in a quiet neighborhood away from the city and major roads, then fresh air is easy to find. Test have shown that sleeping with your windows open can actually enhance a better night sleep. It also reduces the level of carbon dioxide in your home depending on where you live.
If you have seasonal allergies, this may not be the best plan for you. While fresh air and a gentle breeze can lull one to sleep, pollen and allergens can have the opposite effect. Do you often wake with a sore throat or stuffy nose when you sleep with the windows open? If so, you may need to forego the fresh air and utilize your HVAC. It will filter those allergens before entering your home and disrupting your sleep.
If you do live near areas of heavy traffic or pollution, then leaving your windows open for long periods of time may not be as beneficial as you think. Your home's HVAC helps to filter the outside air before bringing it into your home. It also regulates the humidity and temperature, making your stay inside comfortable. We spend nearly a third of our life asleep. Confining yourself in an environment that is surrounded by pollutants is not beneficial to your and your family's health.
Smart Thermostats
We are told not to turn off our systems unless we are doing it for long periods of time. This is to save energy and in turn to save us money. Also using the air and heat in the same day always feels as though we are using unnecessary energy. The Best Solution is to use the system wisely. A Programable Thermometer is one of the best tools you can use to save money on heating and cooling. You can begin by programing the thermometer for a few hours a day or even set it by weeks at a time. You can also set the thermostat to reduce the cycling times when you aren't home. Programable thermostats will allow you to gradually reach the desired temperature by the time you will need it.
In the coming weeks, as autumn arrives down south, we get to look forward to a few weeks of perfect temperatures. This is often followed by more volatile temperatures. And let's not forget about the rain. This is when will prepare our HVAC for heating and cooling all in one day. Keeping our home's interior at a comfortable temperature, humidity level and pollutant and pest free is what we expect form our HVAC when Mother Nature can't provide it for us.