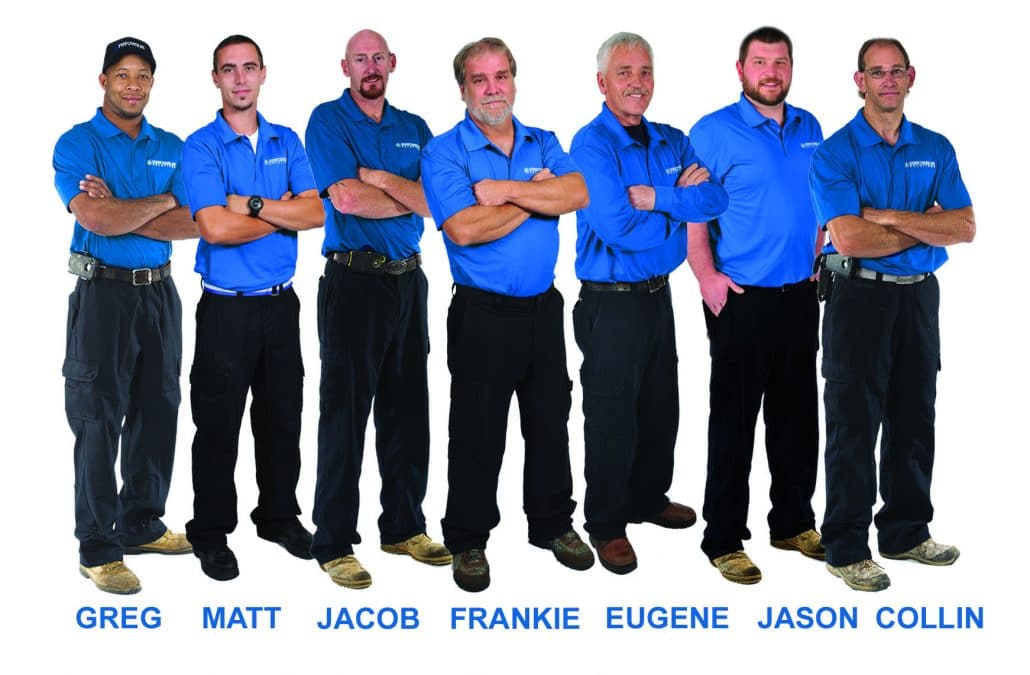 Reviewing the Reviewers: Which Site is Best for Evaluating Contractors?
Looking for a nice place to have dinner or a new pediatrician for their kids? Many people these days turn to online review sites for information about all kinds of businesses, big and small. That's especially true when they're looking to hire a contractor to work on their home.
It can be difficult to know which sites provide the most accurate and complete information. There are dozens of sites that you can visit to get reviews of home improvement professionals. Let's take a look at three of the biggest ones: the Better Business Bureau, Angie's List, and HomeAdvisor.
The Better Business Bureau (BBB)
The BBB is easily the oldest of these three organizations, having been around since 1912. It's a common misconception that the BBB is a government entity. In fact, it's a non-profit organization. The BBB was originally founded by a group of business owners who wanted to stop false advertising practices.
Businesses can ask to be added to the BBB database. They do this with or without going through BBB accreditation. They get added to the database if a customer files a complaint with the BBB. Each business in the database gets a rating on an A-F grading scale, just like a school report card.
The A-F rating is determined by several factors. A big one is whether the business has received official complaints filed by customers with the BBB. Also whether those complaints were resolved by the business. The BBB can consider a complaint resolved even if the customer was still unhappy, as long as the business made a "good faith effort" to fix the problem.
Other major factors influencing the BBB rating include the size of the business and how long it has been operating. These may or may not seem important to you. It is worth considering since there are unfortunately some fly-by-night contractors out there. If a business has been around for five to ten years, or more, chances are better that they're going to be around in the future. Consider when it needs to honor a guarantee or provide further service.
BBB Accredited
Another important piece of information that BBB provides is whether the business is BBB accredited. In order to become accredited, businesses must pay an annual fee, go through an application procedure, and demonstrate that their business meets the BBB's accreditation standards.
The BBB's accreditation standards include fulfilling all the licensing requirements in their area, adhering to all the BBB codes for honest advertising, being transparent in business practices, fulfilling contracts, resolving complaints, and more.
The BBB has long been the gold standard of business ratings and for good reason.
Angie's List
Angie's List is another very popular and useful website for reviews of contractors. The one downside of Angie's List used to be that consumers had to pay for a membership to use it. But that's no longer the case. Angie's List now offers a free basic membership that gives you access to ratings, reviews, and discounts.
One thing that sets Angie's List apart from many online review sites is the reliability of their customer reviews. According to Consumer Reports, Angie's List has a special, proprietary process they use to ensure that reviews come from actual customers. This keeps contractors from abusing the site either by giving themselves good reviews.  It also keeps them from giving bad reviews to their competition.
The ratings on Angie's List come from user's reviews. They reflect how real homeowners felt about the service they received. You can read through the reviews. Decide for yourself whether the company responded to the negative reviews and how they did so. Everybody responds well to praise, but seeing how a contractor responds to criticism can tell you a lot about them!
Customers can add businesses to Angie's List by rating them. The business can set up its own profile for free. Businesses with high enough ratings can pay a fee to advertise on Angie's List. This means they offer discount coupons and get bumped higher in search results. This can help you to find discounts as well as highly rated contractors.
Facebook
Believe it or not social media is becoming an increasingly popular outlet for people to leave reviews. More than likely if people have a bad experience, they are going to turn to social media to reach as many people as possible. As it turns out, now that Facebook takes recommendations from people who have used a service, there is now a great increase in the amount of positive reviews being left.
People want their friends and family to know that they have had a good experience. The same can be said for Google, NextDoor, Twitter, Instagram, and even SnapChat.
HomeAdvisor
While HomeAdvisor may seem very new, they've actually been around for a while under a different name—Service Magic. The big advantage that HomeAdvisor claims to have is that they pre-screen service providers, including background checks, etc.
The problem is that this can give customers a false sense of security. In fact, investigations in both Texas and Colorado have found problems with HomeAdvisor's background checks and screening procedures.
For instance, one HomeAdvisor contractor in Austin, Texas, was found to have been sued seventeen times in the past thirteen years. The HomeAdvisor screening process missed this because they only check for lawsuits in the previous year.
And their background checks for criminal records only go back three years. A homeowner in Colorado found out that the contractor HomeAdvisor had recommended to her was not only unlicensed, but also had a criminal record. Further investigation into the heating contractors listed on HomeAdvisor for that area found that less than half were actually licensed in that county.
The other issue with HomeAdvisor is that they charge businesses a fee for every "lead" they get from the site. So while you may think you're being matched with the best contractor for your needs, you're really being matched with the contractor who was willing to pay to get matched with you.
As you might guess, contractors with stronger reputations and better word-of-mouth are less likely to be willing to pay that fee. This means HomeAdvisor tends to be more beneficial for businesses that are new and looking to get their name out there, rather than well-established companies with plenty of customer reviews online.
In Conclusion:
Make sure that you check out more than one source when looking at online reviews. If you ever have any doubts on where you should start we always advise you to start with the BBB in your area.