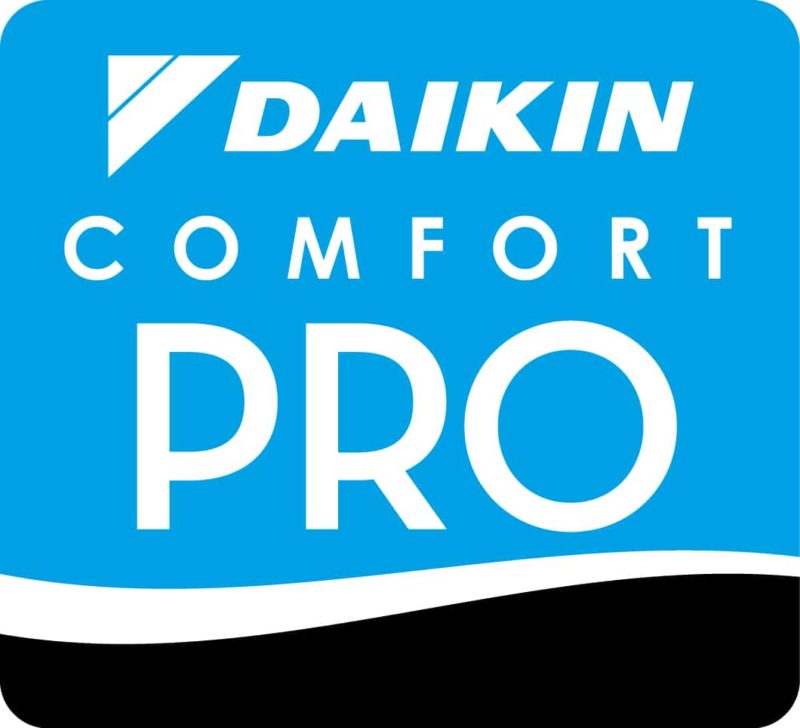 What is a Daikin Comfort Pro?
What is one of the most important factors affecting the reliability, efficiency, and lifespan of an HVAC system? It is whether the system is correctly installed and maintained. That's why the Daikin brand is sold and installed exclusively by factory authorized dealers. They are known as Daikin Comfort Professionals.
In order to earn the title of Daikin Comfort Pro, an HVAC company must meet or exceed three things. These are Daikin's exceptionally high standards for customer service, business integrity, and technical competency.
Daikin Comfort Pros must maintain excellent ratings with organizations like their local Better Business Bureau.

They must honor the Daikin Comfort Promise.
The Daikin Comfort Promise
The Daikin Comfort Promise states that if you have any issues with your installation within one year, you can call your Daikin Comfort Pro and ask them to honor the Promise. Your Daikin Comfort Pro will return to your home.  They will make all reasonable efforts to resolve those issues at no cost to you.  They must honor the Daikin Comfort Promise to customers. If not, they could lose their authorization to sell Daikin products.
Daikin Comfort Pro technicians are highly trained. They must keep up with continuing education. This ensures they will be fully qualified to install and maintain your Daikin system. These technicians are trained to evaluate your home and current system to help you decide on the best HVAC system for you.
Daikin is the world's largest manufacturer of indoor comfort systems and refrigerants. Their professionals have the ability to choose from a vast array of products. That ensures that they'll be able to help you find the perfect fit for your home.
The ultimate goal of a Daikin Comfort Pro is to be your HVAC service provider for life. In addition to honoring the Daikin Comfort Promise, Daikin Comfort Pros can offer you the industry-leading Daikin limited warranty program.
Conditioned Air Solutions is proud to have earned the designation of Daikin Comfort Pro.