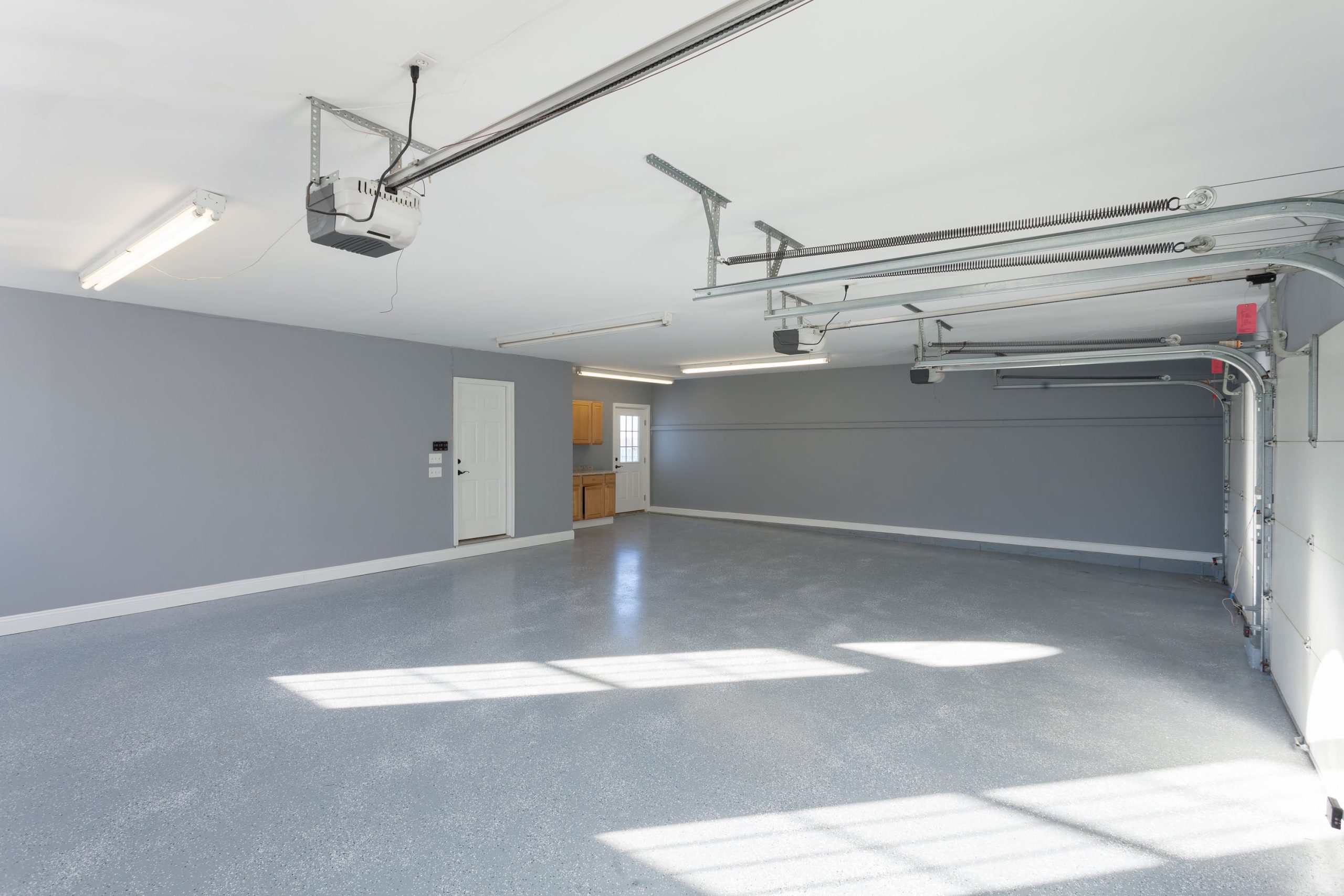 Why Do I Need to Insulate My Garage?
Our time spent indoor and out changes with the seasons. How often we use our garage never changes. Think about it. This is one room in the home that every person uses multiple times a day, every day, all year long. Whether we are just running out to grab something from the car or getting something from storage we are coming and going through this room. How long we want to spend in it varies with the weather if it is not properly insulated. Insulation can make your trip to this room much more comfortable. It can also lower your energy costs and better sound proof your home.
Doors and Windows
Whether it's the long, hot days of summer or cold mornings of winter, your garage would benefit form being insulated. Many newer garages are built similar to homes with windows and exterior doors. Like your home, it is good to check that these openings are sealed properly to keep the weather from coming inside. Weather stripping and caulk are an easy and cheap fix for this. If these features are not used during certain times of the years you may consider a semi-permanent seal for them. If there is light coming in under your door, that is an obvious sign that you don't have a sealed room. Installing a rubber gasket or placing a door sweep on your door could be an easy fix for this. These items are commonly found at your local home improvement stores.
Insulating the walls
Many new garages are insulated in the walls since they are built attached to your home. Make sure that not only are the walls attached to the home insulated but the exterior walls of the garage as well. You could be losing so much comfort through these exterior walls. Also, by insulating them you are adding an extra barrier of protection to your home. This can save money and energy. Insulation also creates a sound barrier for the room.  This is beneficial if you also use your garage for other things such as a work room, gym, or for instrument practice. It not only keeps your neighbors happy, but if you live on a busy street it can cut down on the noise pollution in your home as well.
Insulating the Ceiling
As we are often told, heat rises. Knowing that, you should check that your ceiling is properly insulated in the garage. Even if you have a room or attic above it, it will only help to keep both areas better insulated and regulate the interior climate. A poorly insulated garage ceiling could leave the room above it with a cold floor in the winter. Without proper insulation the room above will be much hotter in the summer as well.
Flooring
Do you have to throw your shoes on in the cold months when you are just running a few feet out to your car to grab something? It would be great to be able to enter the garage and not have the floor feel like ice. A foam mat or PVC mat created for garages can help to make your garage a much more comfortable place. These mats provide a similar insulation as rugs would provide in our homes. Putting down a rubber epoxy is easy to do but wont cut it. These mats can easily be installed and purchased at a local home improvement store.
The Garage Door
Whether you have a one or four bay garage, your garage door typically makes up one entire wall. For this reason, it is useless to insulate everything else and leave those metal doors alone. A quick fix for insulating your garage doors is to purchase a kit. They come ready to install into any standard sized garage door. Some garage doors aren't standard sized. This is not a problem. You can still find what you need at a local home improvement store. First get your measurements down for each section of your garage door. Some stores will cut the insulation for you. This could save you a lot of time installing. A Flexible gasket under your garage door can also provide a tight seal when the doors are shut. This helps to keep water and dirt from entering your garage during bad weather days.
Heating and Cooling
Most garages are not counted into a home's square footage because it is a room without climate regulation.  For those who use their garage for more than just storing their cars and outdoor tools a ductless HVAC could help maintain the room's comfort even more. With this separate unit, you will be able to use it only when you actually need it without involving the home's air conditioning.