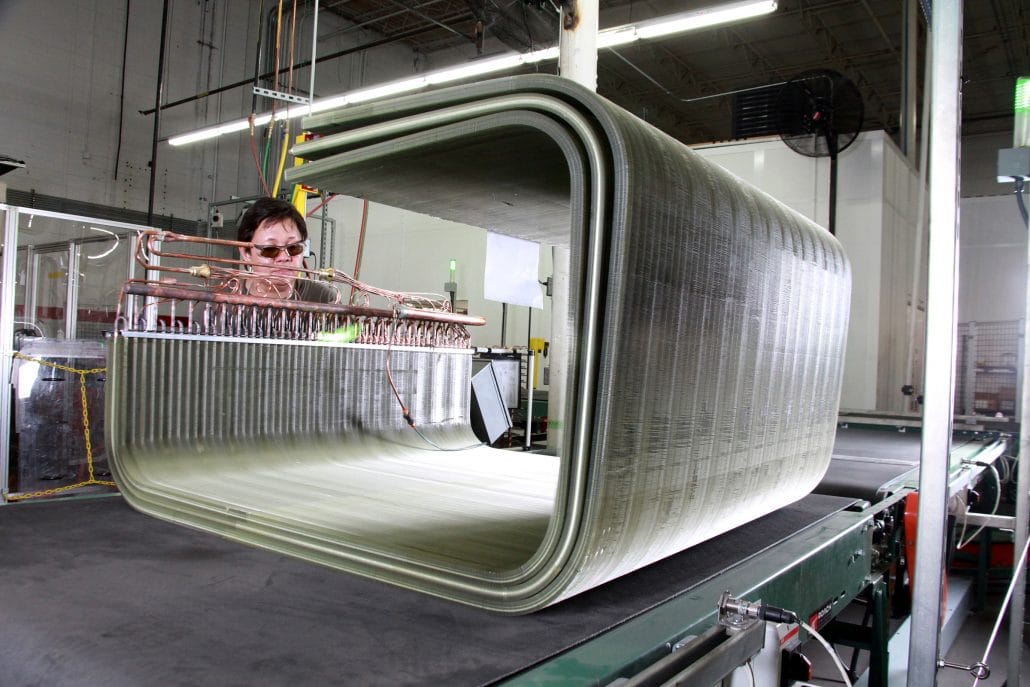 Daikin Split Heat Pumps with Inverter Technology
Daikin split heat pumps with inverter technology provide reliable, high-efficiency heating and cooling all year long. Homeowners can choose between 18 SEER and 20 SEER units (which actually go up to 19 SEER and 21 SEER, respectively). Let's take a look at some of the options and features available so you can decide whether a Daikin split heat pump with inverter technology is right for your home.
Packaged vs. Split
When we say that a heat pump is "packaged," what that means is that it comes in one self-contained unit. A "split" system that has both an inside unit and an outside unit. The main advantage of split systems is that they're able to be more energy efficient than packaged systems. That's why the high-SEER heat pumps are all split systems.
What is Inverter Technology?
Daikin's split heat pumps with inverter technology use an inverter-driven compressor. An inverter is part of the electrical components of a heat pump. It controls and modulates the electrical current running into the compressor's motor. What this means in functional terms is that the inverter can adjust the speed at which the motor runs.
Think of an inverter as something like a dimmer switch for your heat pump. It can make tiny adjustments up or down to keep your heat pump running at exactly the right speed to maintain the desired temperature in your home. And the inverter saves energy because it keeps your heat pump's compressor running for longer times at a lower speed, instead of constantly switching on and off.
Daikin manufactures their own compressors with inverter technology. They have installed over 30 million units with inverter technology worldwide, so you can feel confident that this modern technology is tried and true. Daikin also stands behind their split heat pumps with inverter technology, providing a 12 Year Parts Limited Warranty and a 12 Year Unit Replacement Limited Warranty with both the 18 SEER and 20 SEER models.
Benefits of Inverter Technology 
Inverter technology has three major benefits. The first is increased efficiency, allowing these heat pumps to run at up to 21 SEER. The second is decreased noise. Since the compressor is running longer at lower speeds, it's quieter and less noticeable than a compressor that's frequently starting up and running at full speed.
The third benefit is particularly important here in the Tennessee Valley: Inverter technology helps to reduce humidity in the summertime. That's because the longer run-times allow the heat pump to remove more moisture from the air. Decreasing the humidity in your home during the summer months can make it feel cooler and protect wood structures and floors from damage.
Special Features
Aside from the variable-speed compressor, you'll find inside many great, energy-saving features inside of a Daikin split heat pump with inverter technology. These heat pumps use refrigeration-grade premium copper tubing and have aluminum fin condenser coil configuration. These features maximize their ability to transfer heat. Again, this makes the unit more energy-efficient, saving you money on those monthly bills.
These heat pumps use R-410A refrigerant, which is more efficient and better for the environment than the old R-22. For even quieter operation, Daikin's split heat pumps with inverter technology include an acoustically-engineer, high-density compressor sound control blanket. The unit is protected from the outdoor elements by a heavy-gauge galvanized steel enclosure with a sound control top.
To move the air as efficiently as possible, these units also include a high-efficiency ECM fan motor with an advanced fan design. Again, this saves energy and makes the system quieter too.
Smart Systems
Daikin split heat pumps with inverter technology also include Daikin Inside Intelligence, a sophisticated diagnostic system that constantly monitors the heat pump for any problems so that issues can be fixed faster.
In addition, these heat pumps are ComfortNet Compatible, which means they can be linked with Daikin's ComfortNet smart thermostats. These programmable smart thermostats can improve both comfort and efficiency, and allow you to control your home's heating and cooling system remotely.
18 SEER vs. 20 SEER
As we said earlier, the Daikin split heat pumps with inverter technology come in two models—an 18 SEER and a 20 SEER. Both of these models have all of the same great features and the same warranty protection. The only significant difference between them is the SEER rating. So what exactly does that difference mean?
A heat pump with a 20 SEER rating will use approximately 10% less electricity to provide the same amount of cooling as a heat pump with an 18 SEER rating. That's not a huge difference but it might be a noticeable one, depending on how much energy you use for air conditioning each year. Talk to your Comfort Consultant about your home and air conditioner usage to help determine whether an 18 SEER or 20 SEER Daikin split heat pump unit is the best investment for you.