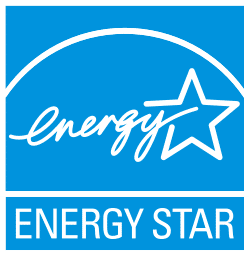 What is an Energy Star Rating
The little blue Energy Star logo has become a common sight on all kinds of appliances and products, including washing machines, hot water heaters, televisions, and light bulbs. Today, it's also found on air conditioners, heat pumps, and furnaces. But where does it come from and what does it mean?
Energy Star is a program run by the US Environmental Protection Agency along with thousands of public and private partners. According to EnergyStar.gov, it began in 1992 with the mission to identify and promote energy efficient products, in order to save money and decrease emissions of greenhouse gases that contribute to global climate change.
Businesses and consumers participate voluntarily in the program, which has expanded to include over seventy different types of products. Over the last twenty-two years, the Energy Star program has saved businesses and consumers over $360 billion dollars in energy costs as well as reducing the amount of greenhouse gases emitted by 2.4 billion metric tons. That's an incredible impact for a completely voluntary program!
In order to earn the Energy Star label, products have to meet certain specifications. For instance, air conditioners and heat pumps must have a SEER (Seasonal Energy Efficiency Ratio) of at least 15 or higher, as well as meeting other criteria that are specific to the type of system. According to EnergyStar.gov, air conditioners that qualify for the Energy Star label use 8% less energy than other air conditioners, while heat pumps that qualify use 5% less.
When it comes to gas furnaces, the savings from an Energy Star qualified system are even greater. Because we have milder winters here in the South, the Energy Star program actually has a special rating for furnaces installed in southern states, including Alabama, Georgia, Mississippi, and Tennessee. Gas furnaces with the special "US South Energy Star" label must have an AFUE (Annual Fuel Utilization Efficiency) of 90% or higher, as well as meeting standards for fan efficiency and air leakage. According to EnergyStar.gov, these furnaces are up to 12% more efficient than standard gas furnaces.
Since about half of the energy used each year by the average home goes to heating and cooling, according to the Department of Energy, choosing an Energy Star labeled heater or air conditioner can make a significant impact on your monthly bills. So when the time comes to replace your old HVAC system, make sure you look for that little blue star. In the long run, it'll be better for the environment–and for your wallet.