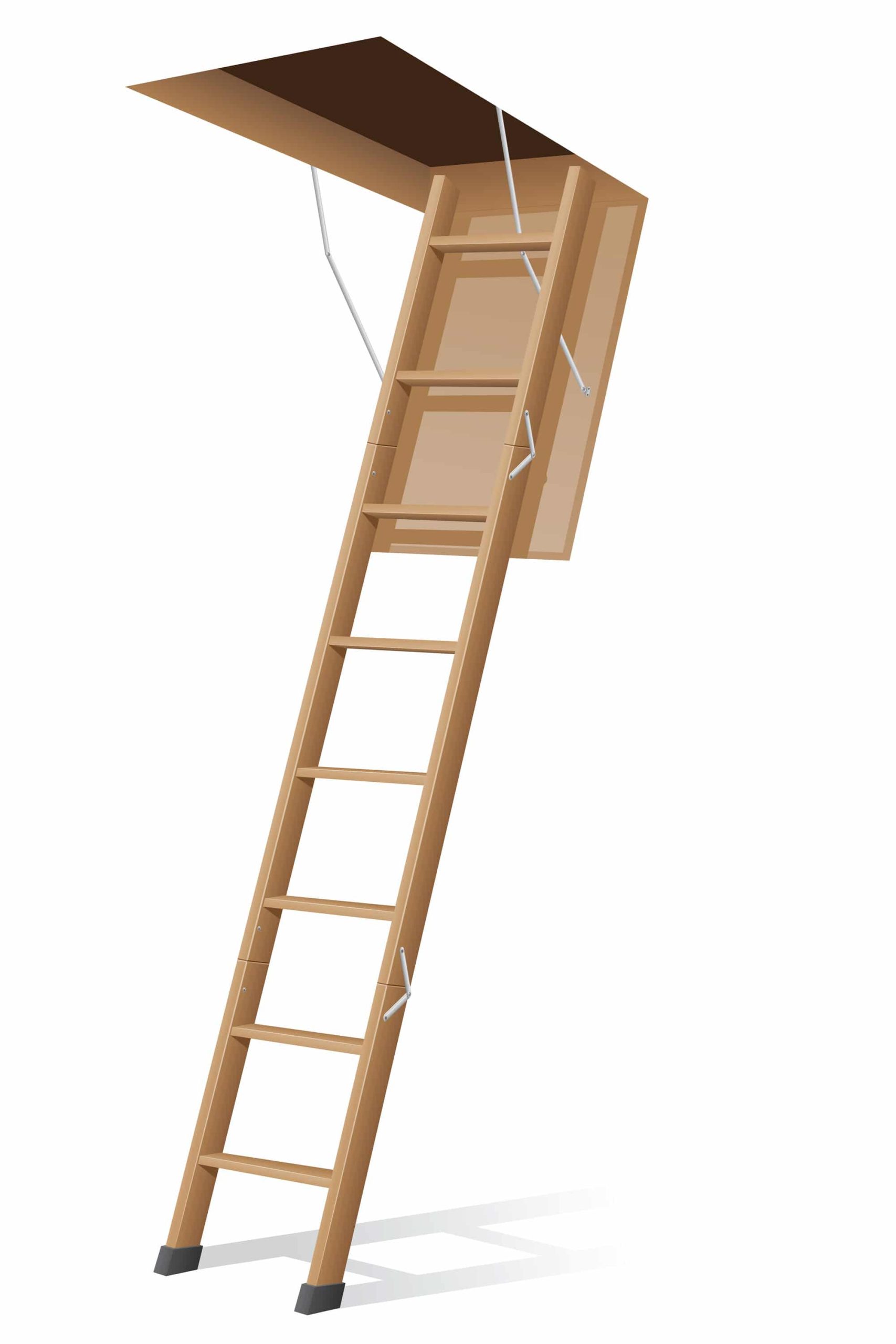 Exploring the Great Indoors: Attic Tents Explained
When you hear the word 'tent,' what comes to mind? Maybe you think of the tiny pup tents from childhood campouts in the backyard. You know, the ones with confusing instructions and support poles that eventually led to fond memories of camping out under the stars. And when you picture where tents go, do you think of beautiful forests and tidy campsites? Did you know that one of the best tents you can buy won't hold a single sleeping bag, and the best place to pitch it is your attic entrance? They're called attic tents and can be extremely useful to your household. 
Attic tents may not seem like a typical part of your home's Heating, Ventilation, and Air Conditioning (HVAC) system. There's the air conditioner or heat pump that supplies temperature controlled air throughout a house, the insulation that keeps heat from transferring in and out of the house, and there may even be things like dehumidifiers and air cleaners that help provide cleaner, more comfortable air inside a house.
An attic tent helps provide coverage for "weak points" in a house where poor insulation can lead to reduced air comfort and higher electricity bills. These tents are, as the name suggests, specifically designed to help insulate the entrances to attics where the insulation material is typically at its weakest. Attic tents can work with nearly any style of attic entrance and include zippers so that homeowners can still have access to their attic spaces as required for storage and service. They are made of materials like fiberglass insulation and wrapped in a reflective, silvery material to help block heat transfer.
R-Values are the Key
When considering adding an insulation enhancer like an attic tent, it is important to understand what an R-Value is. The US Department of Energy describes the R-Value as how much resistance your home's insulation has to conductive heat flow. In other words, the higher the R-Value of a type of insulation, the better it is at blocking air flow. Different parts of a house use different types of insulation. They can also have differing R-Values depending on how efficient that insulation is. There are even different suggested overall R-Values depending on where you live in the country! It's no surprise that homes in the Southern United States want a high R-Value to help keep homes cool in the hot summer months. When it comes to keeping a home cool, it is very important to consider every space where heat can enter a home. Attic entries are no exception.
Attic entrances are often not insulated because any thick layer of insulation could impede a door's ability to open and close. Most attic doors are little more than a thin layer of wood. Insulation is not added in front of attic doors or access points because the path into the attic can't be blocked. These spots are a serious detriment to an attic's overall R-Value. An attic tent can be the perfect solution that adds a layer of heat protection without impeding passage.
HVAC Expertise Seals the Deal
Attic tents can work with any style of attic entrance. Your home may have a hatch or door in the ceiling that you can access by a set of pull-down stairs, or perhaps you have a "knee wall" which is a smaller door in a wall that most adults would have to crawl through. Regardless of how you have to access your attic, you can have an attic tent installed to suit it. It's also important to note that storage space won't be impeded because attic tents take up very little space.
Contact your local, licensed HVAC service provider for consultation and installation of attic doors. As an attic isn't frequently visited by homeowners, the installation of an attic tent is also a great chance to take a look at your home's current insulation. This is to make sure it's still at a good R-Value and providing good air comfort for your family. An HVAC service provider can investigate the whole of your attic and make recommendations. They can also provide the correct type of attic door for your house. 
During their assessment they can also make sure that your attic has the proper type and amount of insulation. This ensures your attic won't let heat drop down into your home during the summer, or let it escape in the winter. Allowing experts with years of experience to install an attic door can let you rest easy knowing you won't mistakenly step through your own ceiling (which certainly lowers the R-Value of your home). 
Consider the Benefits of an Attic Tent
The entrance to your attic may not be a place you think about much, but it certainly deserves some thought when it comes to saving money on energy bills and making your home's HVAC system more efficient. The simple construction of a rigid frame and good insulation make a lightweight but powerful way to prevent unwanted heat from entering your home. Even when fully installed, attic tents have built in zippers enabling you to access your attic with ease. Contact a licensed, local HVAC service provider to properly fit and install your attic tent.