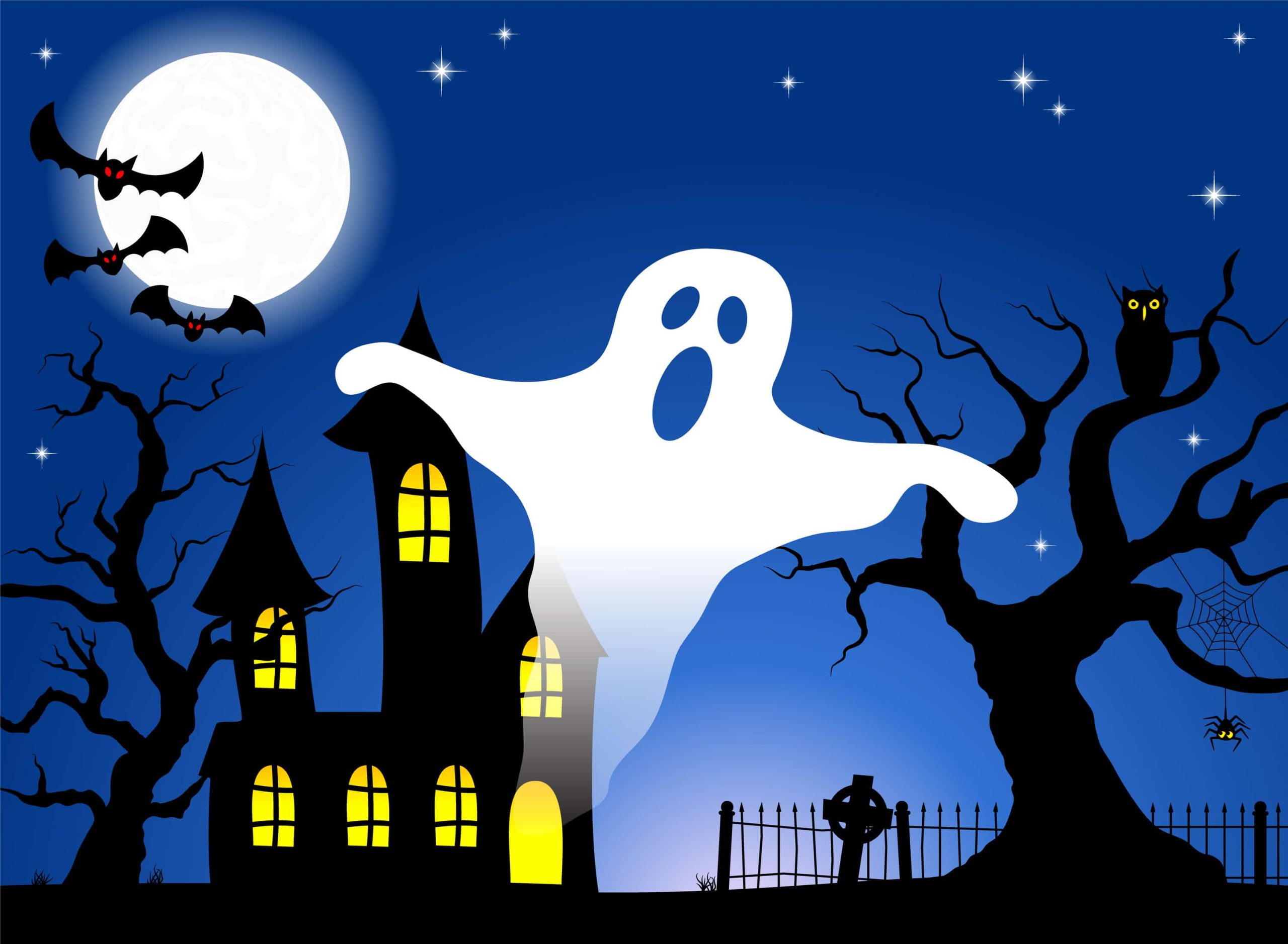 Don't Scare Your HVAC System this Halloween
It's Halloween season, and you've done everything right to prepare. You have the cobwebs strewn around the hedges, a few pumpkins carved and lit on the front porch, and you've loaded up on candy for every trick or treater that comes to your door. But how is opening and closing your front door all Halloween night impacting your HVAC system? 
When it comes to autumn in the South, the weather should be considered as part of planning your spooky celebrations. Here in the Tennessee Valley, the forecast on Halloween can be unpredictable to say the least. Sometimes it's classic autumn weather–crisp and chilly. Other times, it's 75 degrees and raining! When all the ghosts and goblins show up at your door on Halloween, keep in mind the temperature outside. 
Your HVAC system works hard to maintain a comfortable temperature for your home, but a night spent opening and shutting your front door can cause your air conditioner to work frightfully hard. Below are some ideas to help keep your energy bills from getting too scary this Halloween by making sure your HVAC system isn't spooked by fluctuating temperatures.
Whether the Weather is Hot or Cold
Even in late October, the temperature can still vary widely for the season. You may have memories of chocolates melting in your plastic pumpkin due to the warmth of a Halloween evening or trying to wear a pair of fairy wings over a coat due to the chill winds that descended upon the night of candy collecting. An "Indian Summer" or "Blackberry Winter" can arrive and have you scrambling to adjust accordingly. Just as you might plan your Halloween costume, it's important to make sure you have a plan for your air conditioner, no matter what the weather. 
If it's cold outside and your heat is running, you might want to turn down the thermostat a few degrees. Every time you open the door to distribute candy to the little monsters, you'll be letting in some cold air. Turning down your thermostat will keep your heater from running overtime trying to keep up.
If it's warm and your AC is running, you might want to do just the opposite. Set the thermostat a few degrees higher. This way you won't be blowing conditioned air out into the night every time you open that door.
A Tool to Battle the Temperature
One of the best tools to combat surprise spikes and drops in temperature is to install a programmable or smart thermostat. A programmable thermostat is able to be set to different patterns that maintain different temperatures on different days, or adjust the temperature throughout the day. There is a lot of control offered by a programmable thermostat, and they're a great way to heat and cool a home efficiently.
When you need to alter the temperature, it is also very easy to change the current program and tell your air conditioner to raise, lower, or maintain the temperature until a certain time where it will revert to its scheduled program. This means that you can set a different temperature for the night and not worry about being too hot or too cold in the morning. Smart thermostats can work in the same way, and many of them can be used through an app downloaded onto your phone. This allows for ultimate flexibility as you can prepare your home's temperature while you are still out shopping for those last minute ingredients for your witch's brew (lemon-lime soda and sherbet, yum)! 
Set the Scene and Keep Things Comfortable
Another way to help keep a stable temperature in your home is to set up a physical barrier to prevent air from entering and leaving your front door as it is opened over and over again. You could get creative with some tape, bedsheets, and fun Halloween decorations (as scary or as friendly as you like!) and make a small, sectioned off barrier with enough room for you to stand in at your door. You can simply part the bedsheets to access the rest of your home, but they'll help keep the temperature stable through the evening.
This is a fun way to add extra decoration to your house and makes for a fun surprise for the trick-or-treaters that knock on your door! You can even coordinate the barrier with your costume for extra style points. It's also a great way to keep bugs out of your house and prevent any unwanted encounters of the close kind later in the night.
Take the Fun Outdoors
If you want to ensure your home's temperature will stay stable throughout the evening, you can always take your bowl of candy outside! In temperate weather it's not unusual for folks to set up outside their home and offer candy to trick-or-treaters. This spares you from opening the door over and over, giving your HVAC system a break. It also lets you watch the hordes of happy children as they travel the neighborhood. It might also be a good solution for pet owners that have animals that get nervous or agitated with people constantly knocking on the door and making lots of noise.
If the weather is warm, you can set up a fan and settle in with a nice, cold cider. On a cool night, it's a good excuse to bundle up with a hot chocolate, slippers, and blanket and say your costume is Old Mother Hubbard. There's no shame in a comfortable Halloween game, and at the end of the night you can return to your perfectly comfortable home. 
Pumpkin Spice…Air Filters? (No.)
At the end of Halloween night, when the time has come to wash off the face paint and see what candy is left in the bowl as a "reward" for your hard work, there's nothing better than a house that is at the right temperature for you and your family. Halloween night can have fluctuating temperatures, especially in the Tennessee Valley, so it's important to have a flexible plan to deal with both hot and cold nights.
Keep your HVAC system happy by setting your thermostat higher or lower to compensate for the outdoor temperature. A programmable or smart thermostat makes that task even easier. If you want to get creative, a decorated barrier is a simple way to block air from entering or leaving through your front door. To avoid the hassle altogether, you can even opt to hand out candy from your driveway and watch the night's fun go by. There are a lot of different ways to celebrate the spookiest day of the year, so make sure that your Halloween costume and your home's air comfort suit you just right this year.