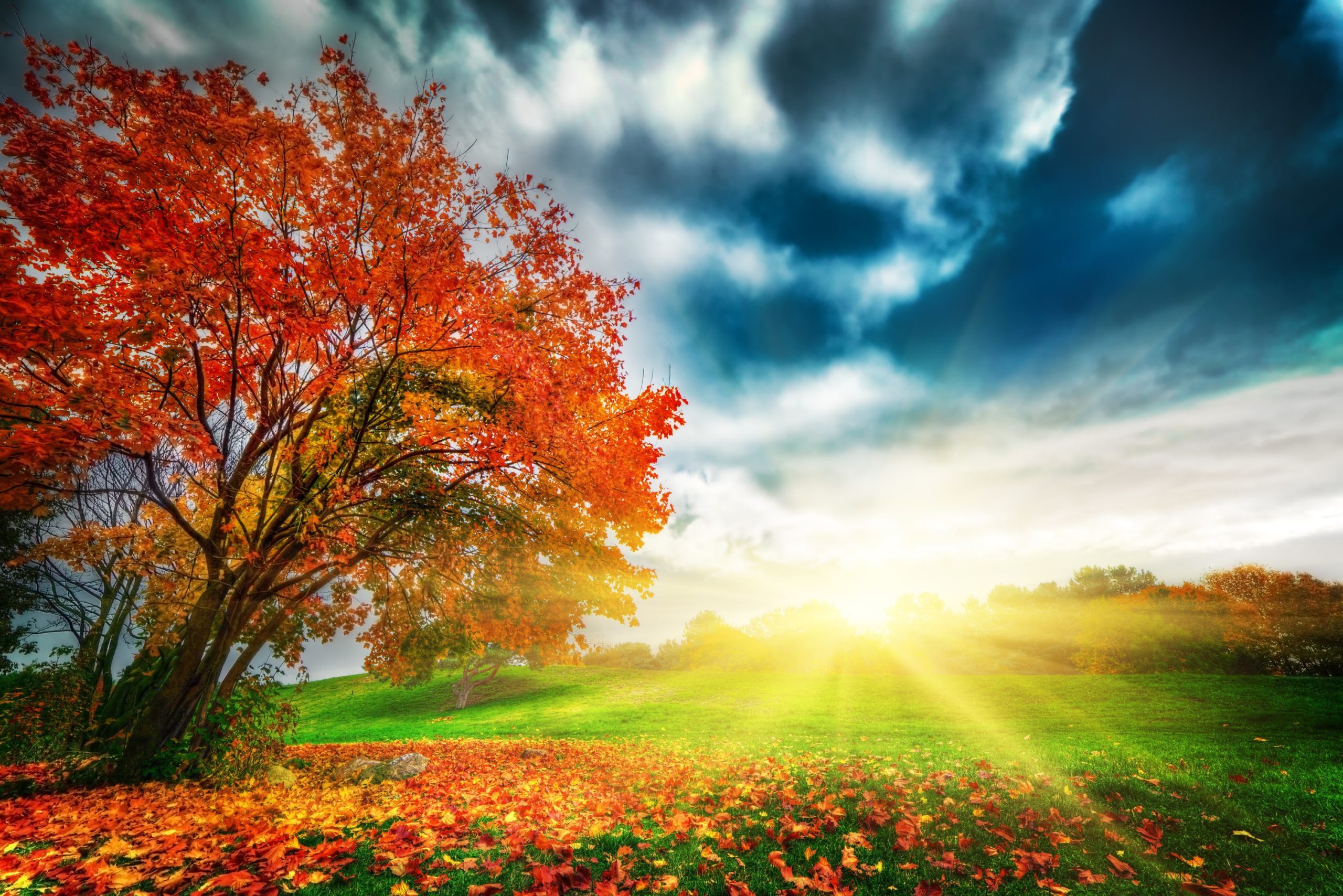 Here's Why Fall is the Best Time of Year to Replace Your HVAC
If your HVAC system is getting older or just not meeting your needs anymore, you should know that we're quickly approaching the best time of year to replace it. Proactively replacing your HVAC during the fall rather than waiting for it to break down is the best thing to do for your home and your wallet for several reasons.
When Do HVAC's Most Often Break Down?
First of all, if you wait for the HVAC to break down before replacing it, then it will most likely fail in the summer or winter. The reason is that your HVAC system has to work hardest during the hottest and coldest months. So an older system might make it through the fall and spring, when the weather is generally mild, but then go out right when you need it most, whether that's during a snowstorm in January or the dog days of August. Waiting for your system to fail before you replace it almost guarantees that you'll end up stuck without heating or cooling at the worst possible time.
Don't Get Stuck Waiting in Line
Because summer and winter are when HVAC's work hardest, the best, most reputable HVAC contractors tend to be extremely busy during those months, repairing and replacing all those systems that have broken down under the strain. That means if your HVAC system breaks down, you may have a long wait in line before your trusted HVAC company can get to you. It's not that anybody wants to leave you waiting! It's just that there are so many customers in need of help during the hottest and coldest times of year.
On the other hand, during mild fall weather, reputable HVAC contractors are much less busy. That means a much shorter line and shorter wait. You can schedule the replacement at your convenience. Plus, you won't be suffering in the heat or cold with a broken system while you wait.
Take the Time to Evaluate Your Options
If your air conditioner breaks down in the middle of July, you'll probably be strongly tempted to hire the very first contractor who says they can fit you in, and be more willing to accept whatever quote they give you for whatever system they recommend, just so you can get your home cooled again. And that's how you end up paying too much up front, or getting your system installed incorrectly and having to spend even more money to have it reinstalled later. Or you might end up with a system that doesn't meet the needs of your home.
In contrast, proactively replacing your HVAC system in the fall gives you time to make the best decisions for your home and your wallet. Without the pressure of needing a replacement as soon as possible, you can take the time to carefully research HVAC contractors and get multiple quotes, including calculation of your home's specific heating and cooling requirements. You can also research the many different HVAC options currently available, such as high-efficiency systems with variable speed motors. In addition, you can consider adding air quality-improving upgrades like air cleaners, energy-recovery ventilators, and whole-house dehumidifiers, plus energy-saving conveniences like programmable smart thermostats.
Save Money Up-Front and with Financing
Because fall is the slower season for HVAC contractors and manufacturers, you may be able to get discounts and rebates that aren't available in the peak months. Planning ahead to replace your system includes financial planning, too. You'll have time to research and apply for financing, such as a home equity line of credit, that can help you afford your new system while paying the lowest possible interest rate.
Avoid Surprise Heating Costs
Going into the winter months with a heat pump that may be failing can be a big risk to your wallet. If the heat pump itself isn't able to keep up with heating your home anymore, the auxiliary electric heat strips may run more than you realize. Since the heat strips are far less efficient than the heat pump, you could end up with a much higher utility bill than normal. That's not the kind of surprise anybody wants to get, especially not right before the holidays!
Have a Happier, More Energy-Efficient New Year!
Today's new HVAC systems are much more energy efficient than systems installed a decade ago or more. And HVAC systems get less energy efficient as they wear down over time. This means that when you install a new system today, it will almost certainly use significantly less energy than your old system, while still keeping you more comfortable. Getting your system replaced in the fall means you can start the new year right—saving energy and money while keeping your home comfortable for yourself and your family all year long.