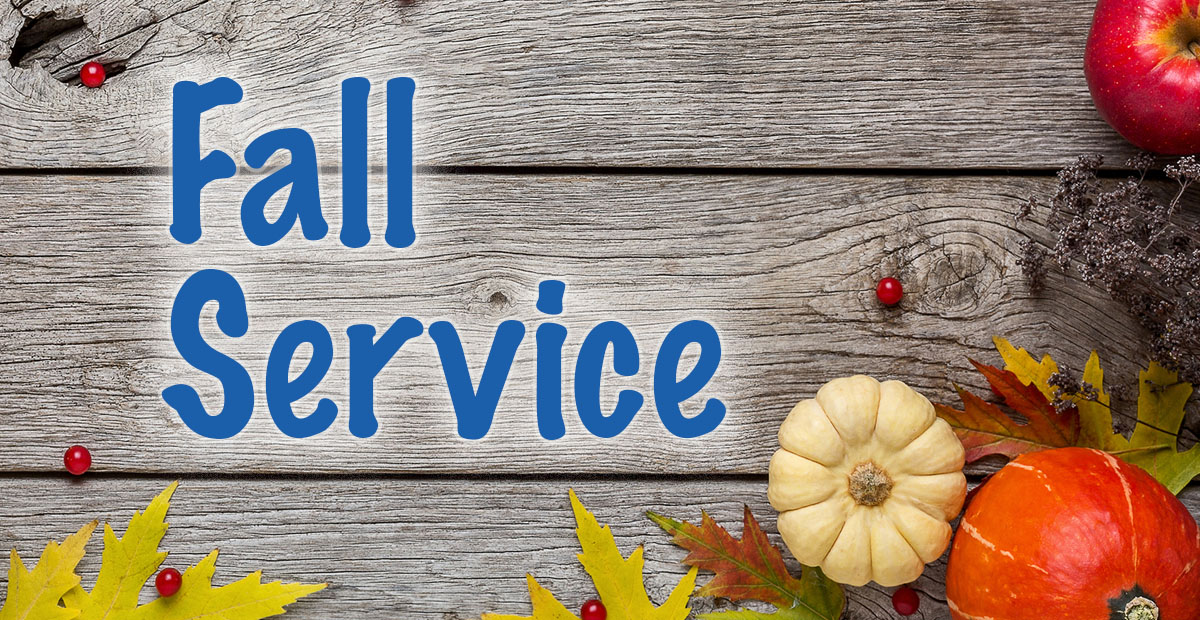 Things to Do Before You Turn on Your Furnace This Fall
As the days get shorter and the nights get cooler, you may be starting to think about turning on your furnace for the first time this fall. While the weather's still warm, prepare for a safe and comfortable autumn and winter by following these steps before you turn on your furnace.
Schedule Preventive Maintenance
For safety's sake, you must have preventive maintenance performed on your HVAC system by a licensed technician at least once a year—in the fall before you turn on your furnace. (For best performance year-round, you should have air conditioner maintenance performed in the spring as well.) This maintenance should include checking for rust and corrosion, cleaning the burners, and especially looking for any cracks in the heat exchanger. Even tiny cracks in the heat exchanger can allow poisonous carbon monoxide gas to leak into your home, endangering your family.
Cleaning the burners and checking that they're lighting properly will improve safety and also the performance of your furnace. That way when that first really cold night comes, you can feel confident that your heat will come on and work as efficiently as possible.
Prepare Your Carbon Monoxide Detectors
When a furnace burns oil or natural gas to create heat, it produces carbon monoxide gas as a by-product. During normal operation, that carbon monoxide should be vented out of your home. However, cracks in the heat exchanger, blockages in the vent, and other issues can cause that carbon monoxide to leak into your home instead. According to the CDC, over 400 Americans die from carbon monoxide poisoning every year, and more than 4,000 are hospitalized for it. That's why it's absolutely necessary for any home with a furnace to have carbon monoxide detectors.
You should install a carbon monoxide detector near each sleeping area. Before turning on your furnace in the fall, replace the batteries in your detectors and test each one to make sure that it's still working. Carbon monoxide detectors generally last about five to seven years, so if your detectors are five years old or older, you might want to go ahead and replace them.
Clear the Area Around Your Furnace
If your furnace is located outside, check that shrubs, trees, and other plants haven't grown up around it during the summer. These can obstruct airflow and potentially pose a fire hazard. You should have at least four feet of clearance on all sides.
If your furnace is located inside—for instance, in your garage—clear away any clutter around it. And be particularly mindful of any flammable items or chemicals. Store them well away from your furnace to avoid a major fire hazard.
Let the Air Flow
Before turning on your furnace, it's also important to make sure that air will be able to flow freely through the system. Replace your intake air filter—and remember to continue replacing it regularly all year long. Once a month is a good schedule for most households.
Also make sure that the return and supply vents aren't obstructed by furniture, curtains, rugs, or other items. Don't close registers to avoid heating rooms—this can actually cause air pressure problems in your system as a whole.
Test Your Thermostat
Once your furnace has been inspected, your carbon monoxide detectors are prepped, the area around it is clear, and the air is ready to flow, it's time to try turning it on—before you need it! Set the temperature a couple of degrees higher than the current inside temperature, then switch the furnace on from the thermostat and see if it comes on.
If it does come on and runs until reaching the set temperature, congratulations, your furnace is ready for the winter! However, if it doesn't come on, it may simply be a problem with your thermostat. Try changing the thermostat batteries first. If that doesn't work, it may be time to get a new thermostat. You may want to consider upgrading to a programmable smart thermostat that can help you save energy while keeping your home comfortable.
Bonus Tip: Replace an Older Furnace with a New High-Efficiency Model
If your furnace is more than fifteen years old, you might want to consider replacing it this fall with a new, high-efficiency model. Fall and spring are the slow seasons for the HVAC industry, which means it's the best time of year to replace your unit. It'll be easier to schedule the replacement, and sometimes HVAC installers and manufacturers will offer discounts or rebates.
Older furnaces generally have an AFUE rating of 56-70%. That means they only convert 56-70% of the energy they consume into heat. The rest is wasted. Newer high-efficiency furnaces, on the other hand, have AFUE ratings of 90-98%. That can mean big savings on your energy bills. Replace your older furnace before it's time to turn it on, and you can enjoy those savings all winter long.