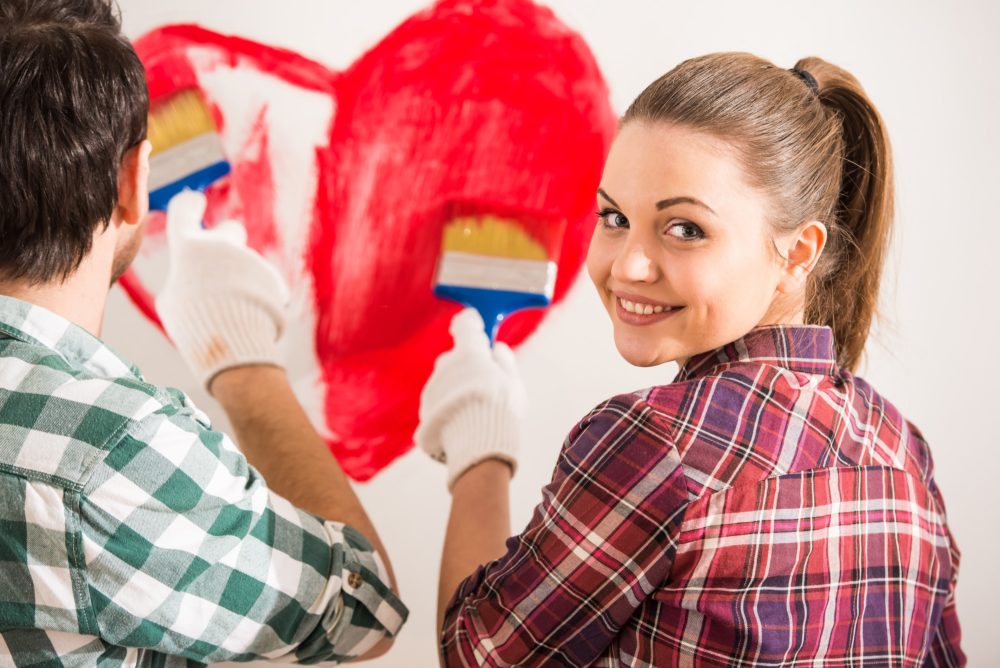 Nothing Says I Love You Like Giving Your Loved Ones a Healthier And More Comfortable Home
With Valentine's Day drawing near you may be at a loss for what to get your sweetheart to show you care. Whether your love is health conscious, tech savvy, or is just a practical person there are many options you may not have considered. You can go into the mall and find a humidifier, air purifier or other tech item for that health-conscious or cutting edge person in your life.  A way to really impress them would be to have it professionally installed into your current HVAC system.  No more having to find counter space or changing water trays or filter.  Our technicians will talk to you about what would be best for your needs. Your other half will appreciate the thought and you can save money on your first power bill.
Reasons For Gifts That Help Your Lifestyle
You save money in getting something you already need, which increases you lifestyle.

You save money by not having to also buy the item later on.

In general, practical gifts are more affordable than luxury gifts.

These are things you will actually use, daily

Air Purifiers
Allergies down south are a big problem.  Have yourself and your loved ones breathe easier with the Reme Halo in-duct air purifier. It is an indoor air quality solution that uses ionized hydrogen peroxide molecules to clean the air in your home. It is installed in the ductwork. Working with your existing HVAC system to reduce viruses, bacteria, mold spores, and other contaminants. It also eliminates any unpleasant odors in the home's air. Another thing it does is it ionizes molecules that pass their charge on to dust, dander, and pollen in the air. This causes those particles to stick together in large clumps. Your air filter will have a much easier time catching them.

Humidifiers
Did you know that having 50% or more humidity in your home during the colder seasons will provide several health benefits? Even a level of 40% will help your HVAC run more efficiently. This is because warm air holds more moisture than cold air. By managing the humidity levels in your home, you will not only stay more comfortable and healthier but you will lower you power bill as well.  If you have ever owned a portable humidifier or dehumidifier then you know there is much need to constantly check your machine. This is not the case with an in-home system.  Aprilaire has such a system.  Its humidifier is a self-contained device that manufactures and injects steam into your duct system while preventing water build-up in the duct.
See Also: Humidity and a Southern Winter

Dehumidifiers
Here in the Tennessee Valley we have many days of high humidity in the warmer months. Extreme humidity during this time can cause organic growth in or around your HVAC. It can also make your ductwork sweat. These conditions lead to mold and mildew growing in your home.  In the warmer months this can also cause insect breeding areas in your home. This can lead to health problems as well as structural problems to your home. To prevent this a dehumidifier can be directly installed into your current HVAC system.  This eliminate any daily need of emptying water reservoirs from portable units.
See Also: How Does Humidity Effect Your Indoor Comfort?

Smart Thermostat
Smart Thermostats have been around for a while now.  This has led to them being even more efficient and cheaper than what you may have seen years ago.  A smart thermostat is a thermostat that you program to your desired comforts.  After "learning" your home's daily routine it can self-adjust to achieve optimal comfort all day long.  It does this gradually. This is as opposed to coming home to a cold home in the evenings and turning the heat back up. This forces your HVAC to not only try to catch back up, but it is typically cooler in the evenings and it is having to work even harder. 
Save Money
Depending on the time of year your power may also be charged different in the evenings.  This would make any money you saved from keeping the heat down during the day disappear as it is billed more while working harder. There are also many brands that use apps.  If you forget to adjust your settings before going away for a few days, you can fix it from your phone.  This also allows you to see if there are any problems with your HVAC while you are away.
See Also: Understanding How Your Energy is Billed Can Save You Money
Still can't justify the expense? Consider what you already plan to spend on dinner and flowers. Valentine's Day is a great time to get things you know you should buy to make your daily lifestyle better. This is also a good time to ask for things you would buy anyway. You will not only avoid spending the money in the future but will also save money.
See Also: Contact Us