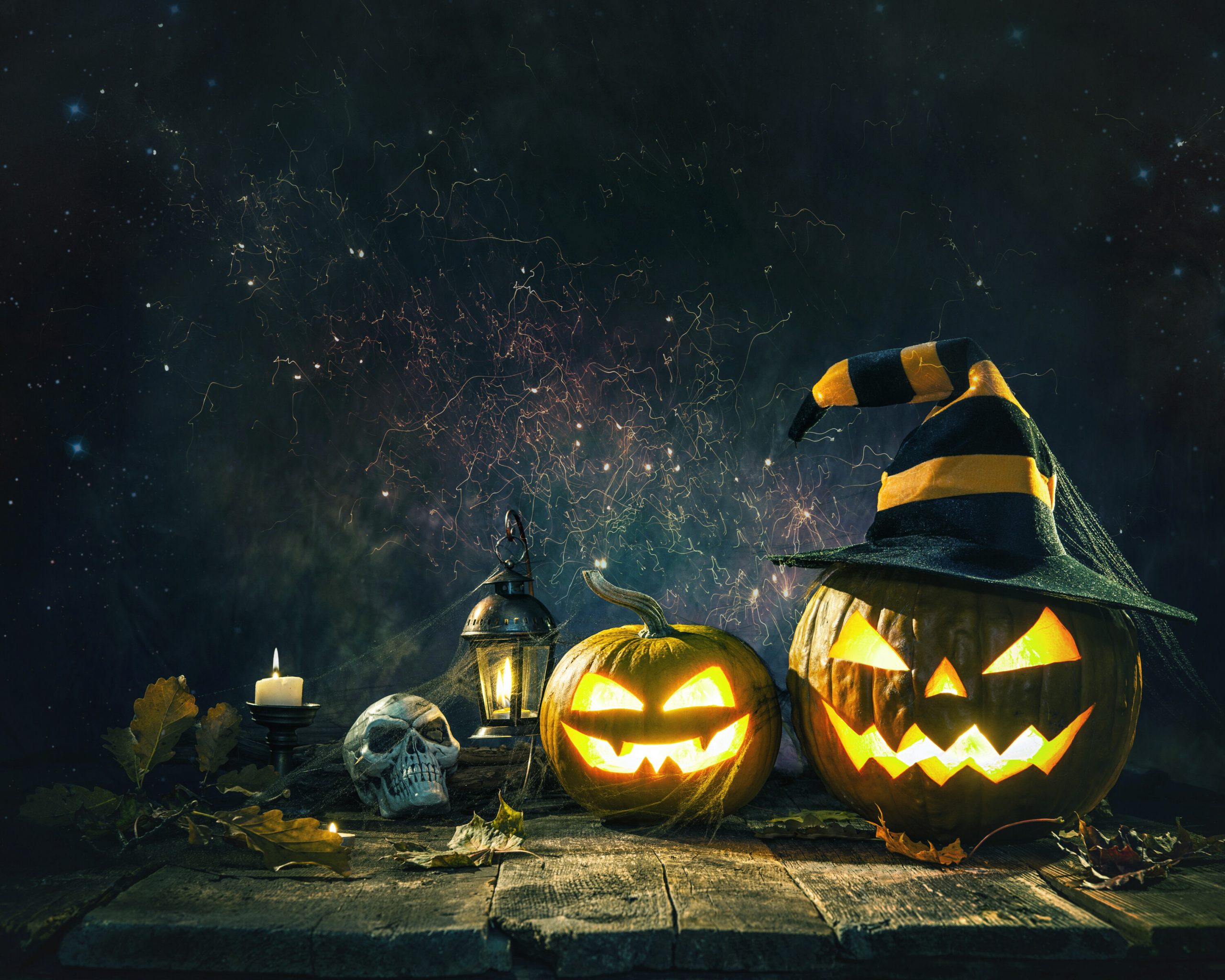 How to Have an HVAC Halloween
No one wants to be caught out on Halloween night without a clever costume idea! It's an annual puzzle of what to wear, but this year you don't have to worry about finding a solution on your own! Conditioned Air Solutions is ready to provide you with plenty of ideas for the ideal costume. You won't find anyone else at your block party wearing the same one, and it certainly can't be found at the store! An HVAC Halloween themed costume is sure to be a conversation starter. 
While we can't promise that you'll win the costume contest, we know that you'll still win out when it comes to understanding the importance of your home's air conditioning concerns even while you're out having fun.
HVAC Halloween Costume Ideas
Frozen Coils: You can recreate this very spooky look by wearing silver clothes and aluminum tubing to get the look of evaporator coils, then attach plastic icicles all over to complete the costume. Be prepared for people to flee at the sight of you, because a frozen HVAC unit is a frightening thing indeed! Spotting actual ice on any part of an air conditioning unit means that there is a lack of airflow or an issue with the coolant inside the unit that needs to be addressed immediately. 
A Filthy Filter: This HVAC-inspired Halloween costume can be made at very little cost. If you are forgetful when it comes to air filter maintenance, simply remove your old air filter from the air return in your home, attach a length of string, and wear it like a necklace! If you change out this old filter for a fresh one, then you're pulling double duty of preparing a costume and making sure your air conditioning unit can run at peak performance. Neighbors will find this costume particularly haunting because it will remind them that the regular replacement of air filters is a simple task that can help prolong the functional lifespan of their air conditioner, if they'd only remember to do it!
UV Filtration: Want a fun costume that makes sure you stand out while Trick or Treating? A black outfit paired with a portable, handheld blacklight and and big "UV" on your chest in glow-in-the-dark paint lets people know that you are there to help destroy unwanted germs and viruses in the air! A UV filtration system can be integrated into a pre-existing HVAC system as a way to help purify air and destroy dangerous particulates before they enter your home.
A High Energy Bill: Perhaps the scariest costume on this list! Wear with discretion, as you may cause other homeowners at the Halloween party to faint when they catch sight of you! A poster board drawn to mimic your local power bill makes a simple but terrifying sight. High energy bills can be due to old, inefficient HVAC systems that are in need of replacement. You can send this spooky scenario away by making sure that you contact a local, licensed HVAC service provider to access your home and provide you with energy efficient solutions that can help keep energy costs down all year round. 
The Dirty Air Duct: A cardboard box painted silver is the basis for this costume. After you have your "duct," have fun covering it with fake spider webs, plastic bugs, and polyester stuffing for "dust!" One of the lesser-known monsters of the suburbs, air ducts left for years without maintenance or cleaning can become host to all sorts of unwanted nasty things like pests, dust, dander, and household debris that can cause foul odors and damage your HVAC system! Check and clean air ducts as needed by working with a licensed HVAC provider. They can also make sure that there are no broken spots where air leaks can reduce the effectiveness of your air conditioner and waste money!
A Smoke and Carbon Monoxide Detector: This is a fun way to repurpose old costumes in a new way! If you have any pieces of a fire fighter's costume you can combine it with a lab coat and a magnifying glass to show you are on the lookout for any hazards nearby. If you're feeling extra dramatic you can scream loudly any time you approach a source of fire, or just scream in general because carbon monoxide is invisible and has no scent! These detectors are a vital part of any house and you should make sure you have one at each room a person sleeps in as well as near the kitchen and anything that may use natural gas. You might be asked to leave the party due to all your screaming, but you'll rest safe in knowing that you are doing your part to keep folks safe. If you want to be truly "helpful," you can try making an annoying chirp every few minutes to remind your friends how important it is to check and replace detector's batteries when they are low!
Air Comfort Doesn't Have to be Scary
Although these HVAC Halloween costume suggestions may seem silly, there's never a bad time to be thinking about how to properly maintain your home's HVAC system. All the candy in the world can't be enjoyed if your home is too hot or too cold when it comes time to end the night's festivities. Just like a costume, your home should suit you, be comfortable, and make you feel good! Whether you rely on a boiler to keep your home warm through harsh winters, or you're still turning the air conditioning to cool in late October, your local, licensed HVAC service provider can help to make sure that there is nothing to frighten you when it comes to your home's comfort.