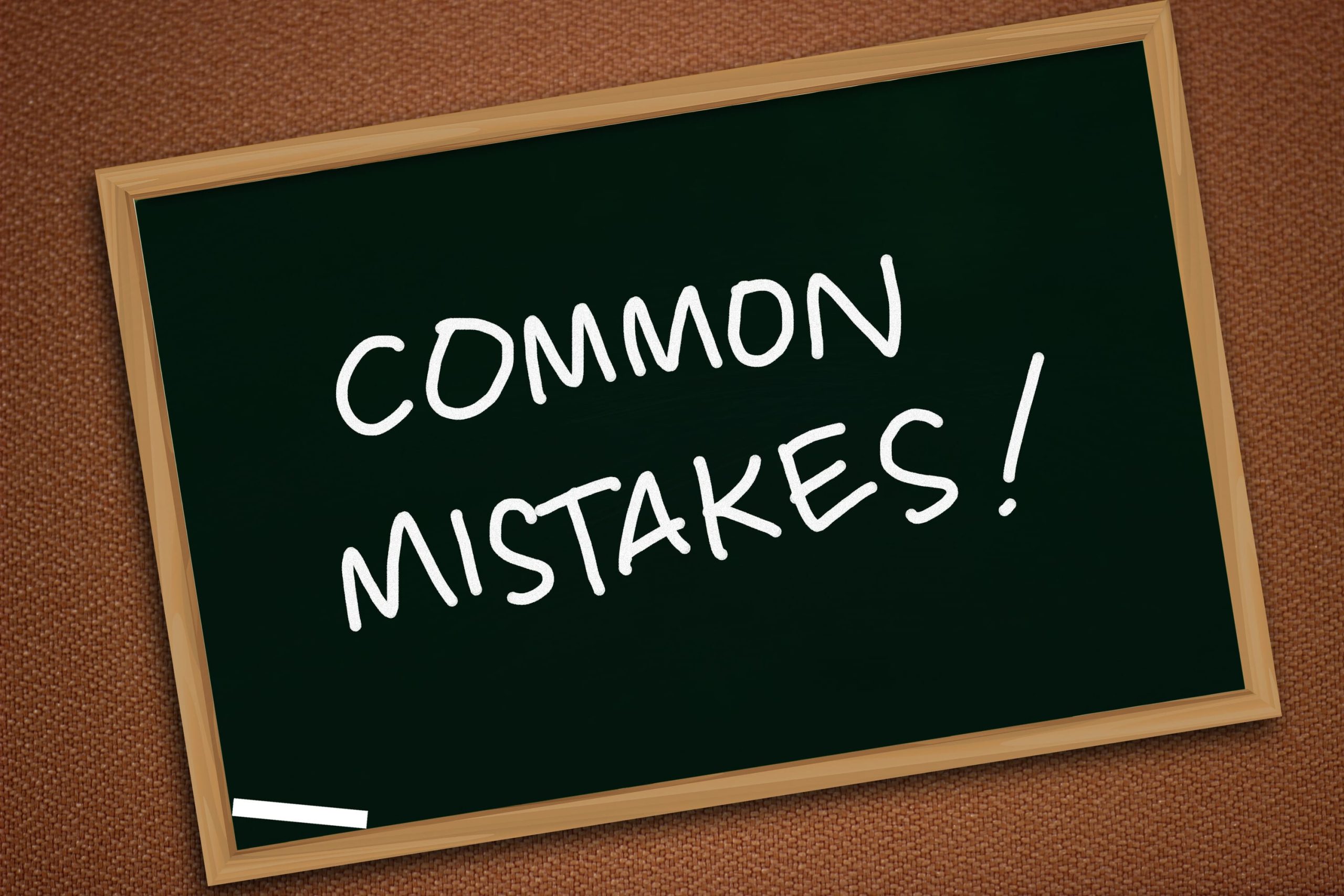 The Most Common Air Conditioning Mistakes
Everyone wants their air conditioner to run as effectively and efficiently as possible. But many homeowners make mistakes that can cost money and decrease comfort. Check out these common mistakes that people make with their home's air conditioning so you can avoid them.
Not Changing the Air Filter
The number one most common mistake that people make with their air conditioners is not changing the air filter often enough. When the air filter gets dirty, air cannot pass through it as easily.  This restricted airflow forces your air conditioner to work harder, which makes it less efficient and less effective at keeping you comfortable.
Additionally, restricted airflow can cause your air conditioner to freeze over. When your air conditioning unit turns into a solid block of ice, it has to be shut down until it thaws completely. That could leave you without AC for a full 24 hours. And in the heat of summer, that can be a truly miserable situation!
You can avoid these problems by changing your home's air filter once a month. In fact, it's better to use a cheaper air filter and change it every month rather than to spend money on a more expensive filter but change it less often. A clean filter makes a huge difference for how well your air conditioning system runs—and how long it lasts.
Putting Off Maintenance
Another major mistake that homeowners make with their air conditioning is putting off regular maintenance. Without regular maintenance, air conditioners can develop several issues that may not be immediately apparent but will affect the system's efficiency and effectiveness.
For instance, if the air conditioner has a small refrigerant leak, it may have to work harder and harder to produce the same amount of cooling as the refrigerant pressure in the system slowly decreases over time. You won't notice it right away, but your energy bills will be creeping up and your home won't stay as consistently comfortable.
Another small problem that can turn into a big one without regular maintenance is dirty coils. If your coils aren't cleaned regularly, mold and dirt can build up on them. Again, this can cause a slow decrease in the efficiency and effectiveness of your system. Mold on the coils can also lead to mold inside your home, and cleaning that up can be very costly.
In order to avoid these problems, you should have preventive maintenance performed on your air conditioner annually—preferably in the spring before you turn it on. Our Service Partner Plan includes maintenance check-ups twice a year so that both your heating and cooling can run as efficiently and effectively as possible.
Not Upgrading to a Programmable Thermostat
If your home still has a manual, non-programmable thermostat, you may be spending a lot more on your monthly energy bills than you need to be. That's because a programmable thermostat can help you to save money on your air conditioning.
The big advantage of a programmable thermostat is that you can set it to consistently adjust your home's temperature to match your needs. For instance, when your home is empty during the day because everyone is off at work or school, you can set the thermostat to raise the temperature 3-5 degrees so that your air conditioner won't run as much.
And you can program it to turn the temperature back down a little while before you get home, so that by the time you walk in the door, your house is right at the temperature you want.
You can try to do this by hand with an old-school manual thermostat, but the problem is that often people forget to adjust the thermostat before leaving in the morning. Plus, you have to come home to a warm house, then reset the thermostat and wait an hour or so for the temperature to return to your desired level.
Using a programmable thermostat makes it much easier to consistently save energy, which means you're a lot more likely to save money. And you won't have to sacrifice any comfort in the process!
Having an Over-Sized Unit
With the extremely hot and humid summers we have here in the Tennessee Valley, it may seem like bigger is better when it comes to air conditioners. However, that's not actually the case.
If your home's air conditioning unit is too large in capacity, it won't work as efficiently and effectively as a right-sized unit. That's because an over-sized unit will actually cool your home down too quickly, leading to an issue we call "short-cycling."
Short-cycling occurs when your unit frequently turns on and off, running for 10-15 minutes or less at a time, even on very hot days. When your unit short-cycles, two big problems occur.
First, the unit cannot effectively remove humidity from the air. It needs to run for a longer time so that the moisture condensing on the coils has time to drip down and drain out of the unit. If the unit shuts off too soon, that moisture will just evaporate back into the air, keeping humidity levels high.
Second, your air conditioner consumes a big jolt of electricity every time it starts up. If it runs consistently for longer times, it will use less energy than if it's constantly stopping and starting. It's like driving your car on the highway versus driving it in stop-and-go city traffic.
To avoid this, choose an air conditioner that's the right size for your home rather than simply picking the biggest one available. Remember, bigger isn't always better when it comes to your home's HVAC.
Conclusion
Avoiding these common air conditioning mistakes can make a big difference in your comfort, and they can add up to big energy savings over time. And that's what we call a win-win!